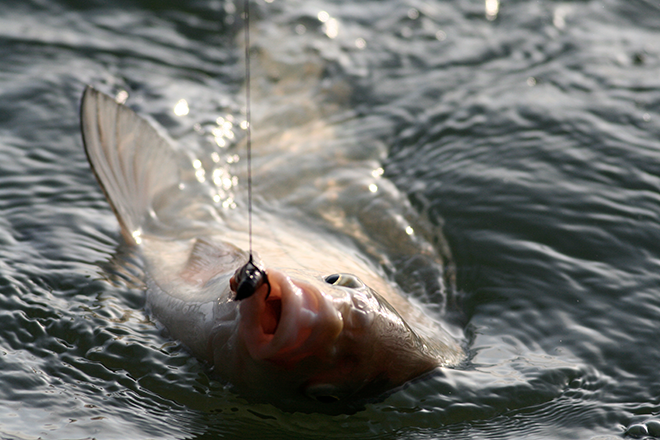 Published
Tuesday, August 16, 2016
Arkansas Headwaters
The middle of August is always a pivotal date in the Arkansas River fishing season. This time of year is when the summer recreational flow augmentation component of the Voluntary Flow Management Program ends. From July 1st to August 15th, flows are artificially supported if needed so that a minimum of 700 cfs is maintained at the Wellsville gauge. These supporting releases of Fry-Ark Project water will be ramped down over the next several days until the river is composed of native water and whatever account water may be called for from Twin Lakes or Clear Creek Reservoir. As a result, we expect flows to be near 450 cfs in Bighorn Sheep Canyon by the weekend of the 20th. Rain could influence that, of course. As we head into late summer, the river thus becomes more easily waded and is still very accessible for float fishing. The main summer hatches run their course and the list of active aquatic insects narrows a bit. Expect red quills, blue winged olives, a mixture of caddis, and midges. Recent years have also seen some large late stoneflies and those, coupled with hoppers and other terrestrials, keep fish looking up and open to big attractor dries. With the lower flow, one may notice fish moving a little deeper during the heat of a blue sky day. But otherwise, expect steady feeding and an open attitude about the surface from now well into October. Some of the most beautiful fishing days of the year are still ahead! Arkansas Headwaters Recreation Area
Clear Creek Reservoir
Trout angling has been extremely poor from both shore and boat recently. Early morning fishing from shore has been the best time to land a trout. Successful shore anglers landed some trout on worms and orange colored salmon eggs off the bottom. Fly anglers were able to land a few trout on olive woolly buggers. A majority of boat anglers caught one or no trout at all. A few successful boat anglers caught some trout on Tasmanian Devil lures, Needlefish lures, and Joe's Flies spinners. The kokanee salmon fishing from a boat remains slow. A kokanne salmon was caught by fishing a downrigger 20 feet deep at the eastern part of the reservoir midday. The current boating hours are from 6 a.m. to 8 p.m.
John Martin Reservoir
The current water temperature is around 77 degrees. Anglers are having plenty of success catching smaller white bass on the reservoir using hard baits and soft baits both from the shore and from boats. There are some larger white bass being caught near the trestle and on the reservoir at deeper depths. Fishing at the spillway is picking up with reports of catfish being caught below the dam and on the river. Fishing at Lake Hasty is slow and reports are limited. There are currently two gates open. John Martin State Park
Lake Pueblo
The current surface temperature is around 76 degrees. Fishing has been fair lately. The dog days of summer have set in and the fishing is feeling the effect. Early mornings are going to be the best time to fish, as the lake temperature will be at the lowest point during the early morning. The bass are biting on top water baits in the early morning hours, as well as soft plastics, buzz baits, and crank baits. Look for the walleye to be in deeper water due to warm lake temperatures. Lindy rigs, grubs, and live bait are producing well for walleye. We have not received many reports on trout fishing recently. The catfish are being caught on the west end using chicken liver and worms. The wipers have been far and few between. Boaters are reminded that the boat ramps are open and summer hours are from 5 a.m. to 11 p.m. Lake Pueblo State Park
North Gateway Park
The trout fishing is currently very slow. Anglers are catching plenty of crappie. The bass fishing continues to remain good for anglers fishing near habitat structures.
Trinidad Lake
The current surface temperature is around 72 degrees. We are seeing a few trout being caught on PowerBait from shore. Early mornings and later evenings continue to be the most productive times to fish. The perch are also being caught from shore in some coves. The catfish are still being caught throughout the lake at night using worms and liver. Fishing from shore has slowed down. Boaters are still catching trout, walleye, and perch using jigs tipped with a night crawler or artificial minnow. Some boaters are catching fish trolling with worm harnesses. Trinidad Lake State Park
Turquoise Lake
Trout fishing has been great as of recently. Shore anglers are limiting out on trout using spoons and spinners. Boaters are getting plenty of bites by trolling near the center of the lake. Boat anglers are also reporting a good lake trout bite as of recently on sucker strips and inline spinner harnesses.