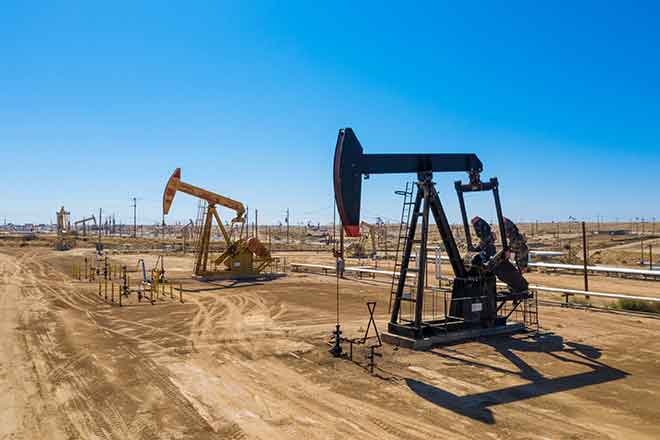 Published
Wednesday, March 10, 2021
(The Center Square) - Colorado, New Mexico and Wyoming each had fewer oil and gas-related spills in 2020 compared to the previous year, according to an analysis by a conservation advocacy group.
The analysis by the Denver-based Center for Western Priorities, which compiled spill data from each state, found that there were 2,179 spills between the three states last year, down from 2,811 in 2019, 2,834 in 2018, and 2,765 in 2017.
The three states collectively saw almost 25,000 barrels of crude oil spilled and more than 109,700 barrels of produced water spilled last year.
The center noted that the oil industry "was hit hard" from plummeting prices in 2020 and a decrease in demand during the COVID-19 pandemic.
"Despite the COVID-19 pandemic and a global price war that hammered the oil and gas industry, hundreds of thousands of barrels of toxic materials were spilled in Colorado, New Mexico, and Wyoming last year, polluting surrounding resources and threatening the health of communities," Hannah Rider, a policy and research associate with the center said in a statement. "Even though the number of spills declined, the data shows a continued need for inspections, enforcement, and environmental safeguards."
Colorado had 349 spills, New Mexico had 1,217 spills, and Wyoming had 613 spills last year, according to the analysis. In 2019, Colorado had 636 spills, New Mexico had 1,352 spills, and Wyoming had 823 spills.
In Colorado, Weld County, the state's top oil producer, accounted for 167 oil or gas spills, the center's analysis said.
New Mexico saw 1.7 billion cubic feet of natural gas leaked last year, "the highest levels reported since tracking began in 2013," according to the analysis.
The analysis found that in Wyoming, 40% of spills last year occurred in Campbell and Converse counties.
The Biden administration has prioritized environmental protections in the first months of his administration, in contrast with the former Trump administration's prioritization of energy development.
President Joe Biden in January signed an executive order that halted new leases for oil and gas development on federal land, and revoked a permit for the Keystone XL pipeline.
Wyoming Gov. Mark Gordon was among 17 Republican governors to call on Biden to rescind the executive order, citing a reliance on energy revenue to fund state budgets.
"Losing that revenue is devastating to our schools, devastating to our communities, devastating to those small businesses that really depend on the energy sector," Gordon told Fox News in February.