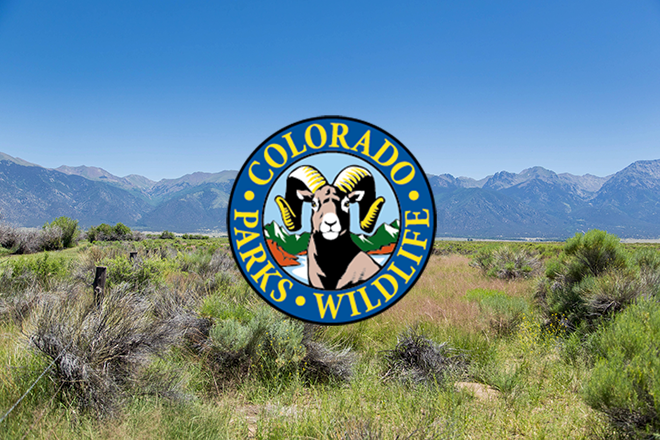 Published
Friday, May 4, 2018
Whether it is the early morning fog over the park, vivid summer sunsets or the beauty of a full moon rising, my "office" is an amazing place.
After 10 years a ranger at two Colorado state parks, I've learned no two days are the same, whether you are talking about the people, the weather or the activities that take place. A day in the life of a park ranger can bring everything from a pleasant campfire talk to a panic over a snake in a campground to a late-night fight and everything in between.
As I prepare to work another busy summer, I am reminded of just how different those days can be, starting with my days as a rookie ranger at Lake Pueblo State Park and now as a senior ranger at Cheyenne Mountain State Park.
At Lake Pueblo, early morning shifts often found me to talking to avid fishermen who each day pulled their vehicles right to the shoreline so they could be as close as possible to their favorite fishing holes. They knew the lake better than anyone and taught me a lot about what was biting and what was not.
Of course, I learned early on that details on the exact bait or lures they were using were well-kept secrets and asking was as insulting as asking a woman how much she weighed.
At Cheyenne Mountain, we don't get anglers. But we get bikers and walkers from all over who enjoy our 21 miles of trails in the early hours before the summer temperatures kick in.
I can go to my favorite lunch spot on the trails and talk to the walkers enjoying a shaded path. Many share bird or wildlife sightings with me or offer me a bottle of water.
Some have been walking the same path for years and can tell me about every change, such as which tree has a nest, or was struck by lightning. Others have lived in the area for years but are making their first trip to a state park.
Mid-afternoon may find me teaching a group of elementary school students about snakes or taking them on a hike. The park has many trails that show the diverse plant life and have regular wildlife sightings.
Kids often ask questions that lead me to discover all that I don't know about the park and its history. Some tell stories of their parents' or grandparents' activity at the park when they were younger. Some have stories about more recent activity - such as one child who informed me I wrote her grandmother a ticket.
As a park ranger at Lake Pueblo, the early evenings took me to the boat ramps where the inevitable afternoon storm found every smart boater trying to get off the lake. As we know living in Colorado, we have all four seasons, sometimes all in one day.
No matter where you are or what you are doing, watching the weather and the forecasts help, but apparently meteorology is not an exact science, which leaves us with regular weather surprises.
Evening hours take me to the campgrounds where visitors are settling into one of our campsites. Some are just setting up a tent, some have trailers and others travel the nation in enormous motor homes. Most know how popular our campgrounds are and smartly book reservations well in advance.
Those who don't plan ahead find our volunteer camp hosts and campground attendants helpful in getting a last-minute campsite and I typically find them scrambling to set up before dark.
Late night at Lake Pueblo meant checking on anglers fishing for catfish and the campers sitting by their fires. My rounds often included observing the park naturalist conducting a program for campers. Or observing stargazers taking advantage of the Lake Pueblo's lack of artificial lighting.
There are 130 park rangers in Colorado, and I would bet we all have different days. But I know we all love every day as a ranger.
If this kind of career interests you, check out this video:
As always, please give me a shout if you have any questions I might be able to answer.
If you have general questions about Colorado Parks and Wildlife, email Darcy at
AskARanger@state.co.us
. Darcy may answer it in a future column.