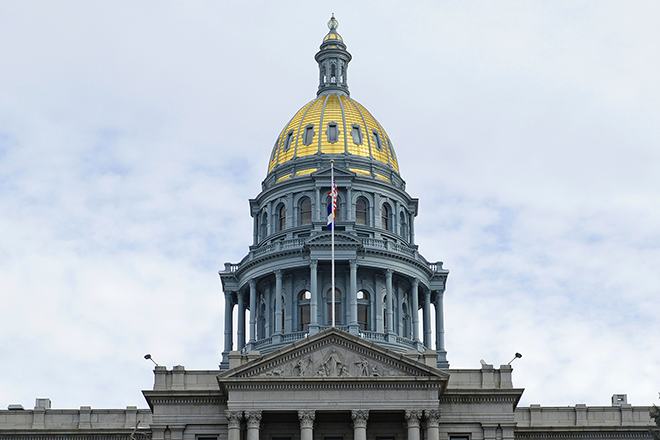 Published
Friday, October 4, 2019
By Derek Draplin | The Center Square
Colorado's open record laws "do not provide meaningful guidance" for the retention of electronic records, a government transparency watchdog group says.
The Colorado Freedom of Information Coalition's report, titled "But the Emails ... What Colorado Needs to Do to Preserve the Modern Public Record," highlights weaknesses in the state's statutes surrounding record retention.
CFOIC cites an example when Senator John Cooke, R-Greeley, filed a Colorado Open Records Act (CORA) request for emails from a top Colorado Air Quality Control Commission official.
Cooke was told that the official no longer worked at the commission and no email records could be not found because communications were deleted.
"You talk about a lack of transparency and trust among the public," Cooke said, according to CFOIC. "Government can just wipe out all of their documents and you don't know?"
That's a problem that requires the clarification of current laws and strengthened retention protocols to avoid more transparency issues, according to CFOIC.
"The open records acts of many states, including Colorado, do not provide meaningful guidance regarding the retention of public records," the report written by Jill Beathard said.
Colorado's statutes dealing with record retention often aren't enforced and leave the retention of emails largely up to the discretion of public employees in state agencies, the report notes.
"The result is that communications often are not retained and thus are not available when someone submits an otherwise valid Colorado Open Records Act request for them," the report says. "Colorado should address this problem by adopting clearer policies and, perhaps, by purchasing or developing software to automate the process."
The report recommends that the state consider make record retention mandatory for all public agencies and penalizing agencies that don't adhere.
"The state should clarify what records are to be retained; for how long; that the requirement is mandatory for all agencies; and that the requirement applies during the transfer of a departing employee's records to her successor," the report recommends.
The report also says that when considering what records should be kept, the "capstone approach," which means retention is based on an individual's position in a public agency and contents of the communications, should take priority.