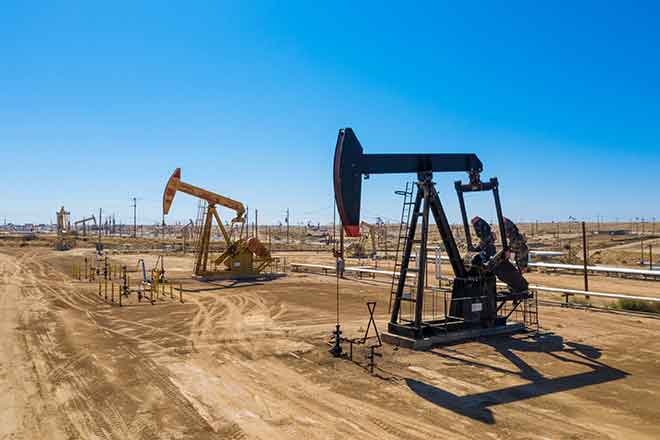 Published
Wednesday, January 8, 2020
By Derek Draplin | The Center Square
An oil and gas trade group in a new report highlights Aurora, as an example of the energy industry benefiting a local community.
The American Petroleum Institute (API) report, released Tuesday during an event, says the industry contributes $3.3 billion a year to the 6th Congressional District - which includes Aurora - and supports 24,000 jobs there.
"The natural gas and oil industry ... helps maintain economic stability throughout the Denver metro area, and the entire state of Colorado," Michael Orlando, an economist at the University of Colorado-Denver, said in the report.
Colorado Petroleum Council Executive Director Lynn Granger said in a statement the industry helps to keep costs low for working class families.
"Colorado's abundant energy resources are keeping costs down for working families and creating opportunities not only within the industry, but for businesses as diverse as restaurants and engineering firms," Granger said. "Advancing policies that support, rather than hinder, this progress while protecting public health and reducing emissions is critical to Colorado's economic growth and long-term prosperity."
The report also highlighted Moon Township, Penn., Red Wing, Minn., Lansing, Mich., Las Cruces, New Mexico, Virginia Beach, Va., and Eau Claire, Wisc.
The report says a fracking ban would cost consumers an estimated $900 billion in increased energy costs and would potentially result in a $7.1 trillion hit to the national economy over the next decade.
The Colorado legislature passed reforms overhauling how the state regulates the oil and gas industry, a move opposed by most Republicans and the industry itself. The Colorado Oil & Gas Conservation Commission (COGCC) is in the midst of the rulemaking process required by the new law.
Colorado recently ranked last in an industry survey comparing the competitiveness of Canadian and American energy markets.