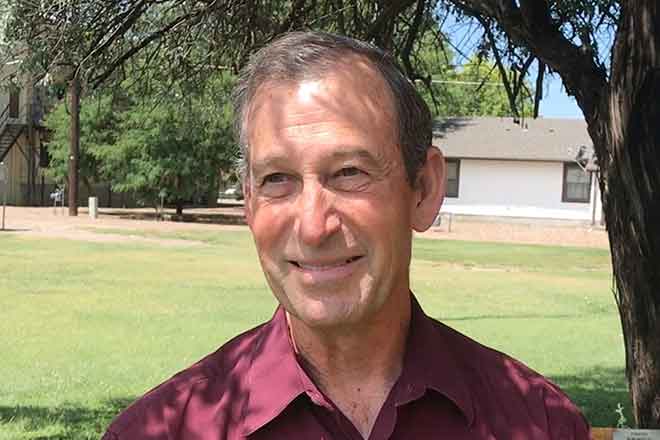 Published
Saturday, December 5, 2020
COUNTY COMMISSIONER VACANCY COMMITTEE
December 1, 2020, 7:00 pm
Eads Methodist Church
The Kiowa County Republican Party is hereby called to meet at the above place and time to make an appointment to fill a Republican vacancy in the office of Kiowa County Commissioner District 1.
Agenda
Call to order by Chairman Terry Laird
Pledge of Allegiance - Chair Laird
Invocation - Louis James
Appointment of Parliamentarian - Rules Committee Chair Louis James will read the rules for this meeting and serve as parliamentarian.
Nomination speeches shall be limited to 3 minutes with no more than 2 seconding speeches of 1 minute each.
Candidate speeches shall be limited to no more than 5 minutes.
Nominations shall be made by a vacancy committee member. Seconds are not necessary and may include people other than committee members if desired.
All election of the vacancy committee shall be secret ballot if there is more than one candidate. Election shall be a majority vote of those members present and voting. Balloting shall be repeated until a majority vote for one candidate is reached, and no nominee shall be removed from any subsequent ballot unless such nominee voluntarily withdraws.
Appointment of Tellers - Nancy Walker and Dale Butler
Minutes Committee - Amy Schmidt and Marci Miller
Credentials Committee Report - Secretary Dawn James
10 of the 11 members are present. Quorum is 6 members, so quorum is declared.
Nominations in order drawn prior to the meeting. Speeches by the candidates followed each of their nominations.
Nomination for Howard Votruba - self nominated
Nomination for Garold Deines - Amy Schmidt, second by Sharon Scott
Nomination for Mike Lening - Marci Miller
Nomination for Kevin Davis - Ken Flory
Nomination for David Walker - Raina Kliesen
After hearing no other nominations, a motion to close nominations was put forward by Flory, seconded by Votruba. Motion carried.
Voting was done by secret ballot with Michael Lening receiving the required 6 votes to constitute a majority.
Lening then addressed the committee, thanking them for their support and pledging to do his best to serve the county in this position.
Adjourn