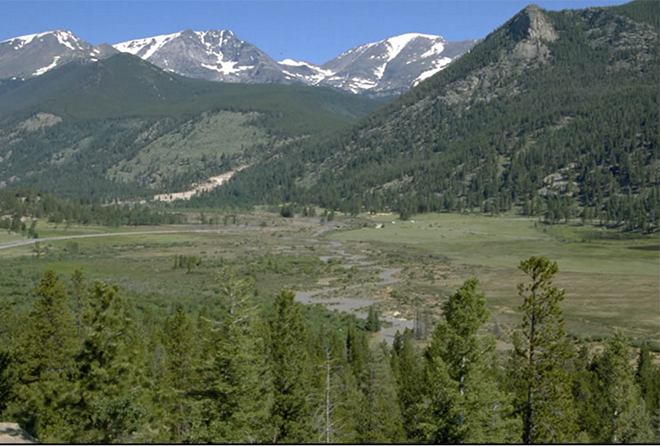 Published
Wednesday, April 25, 2018
May 5, the Rocky Mountain Conservancy's Field Institute Program is offering a brand-new course titled "Leave No Trace: Awareness & Principles." This full day course is designed for friend groups, volunteers, outdoor enthusiasts, and other public land stewards.
Participants will discuss Leave No Trace outdoor skills and ethics program, how to teach Leave No Trace methods, and Authority of the Resource, an effective method for changing visitor behavior.
Faith Overall is the instructor for this enlightening course. Faith earned her degree in Ecology and Environmental Studies from the University of Colorado Boulder. She is now in her third year with the Leave No Trace Center for Outdoor Ethics serving as the Education and Outreach Coordinator.
This course will include both indoor and outdoor components.
Participants must be ages 16 or older to register. It is classified as a mild hike of short-distance walks throughout the day on primarily level terrain. Participants should remember to dress in warm layers with appropriate footwear.
For more information about this course or questions on other Rocky Mountain Conservancy educational adventures, call 970-586-3262. Participants can also register online at www.rmconservancy.org, advance registration is required and will close April 30.