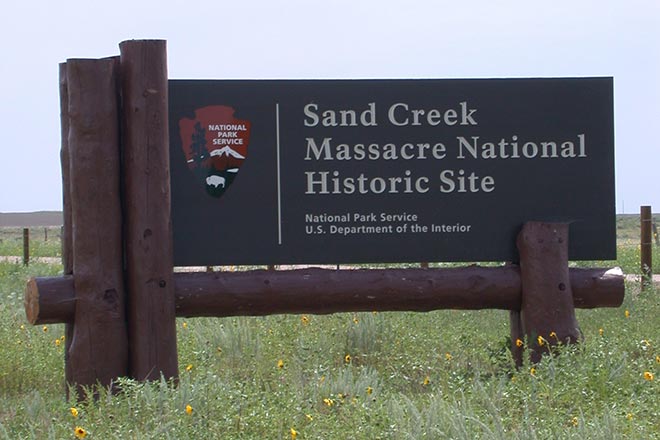 Published
Sunday, February 17, 2019
The Sand Creek Massacre National Historic Site will be hosting a free presentation by Cheyenne elder and respected American Indian educator Dr. Henrietta Mann. The presentation will be held February 21beginning at 6:00 p.m. at the Crow Luther Cultural Events Center in Eads. Her presentation, entitled "What Was, What Is: A TsetsehestaestseView," will focus on Cheyenne history and culture.
Dr. Mann is the founding President of the Cheyenne and Arapaho Tribal College and Professor Emerita at Southwestern Oklahoma State University. She has also held the post of Director/Professor in Native American Studies at the University of Montana. In 2000, Dr. Mann became the first individual to occupy the Katz Endowed Chair in Native American Studies at Montana State University, where she served as Special Assistant to the University President until 2016.
Dr. Mann has also received numerous awards including the Lifetime Achievement Award from the National Indian Education Association in 2008, the first Lifetime Achievement Award from the Native American Student Advocacy Institute in 2013, and the SPIRIT ALIGNED Legacy Leader Award from the Spirit Aligned Leadership Program in 2017.
Her presentation is part of a series of public sessions hosted by Sand Creek Massacre NHS for education on Native and Non-Native American perspectives of the historical context in which the Sand Creek Massacre took place. This educational series of speakers, historians, and educators will be scheduled throughout 2019, with sessions that will address American history, tribal histories, and American Indian Law.