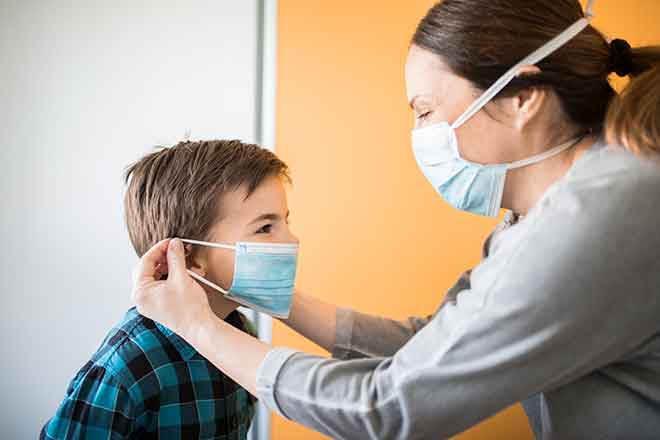 Published
Thursday, September 30, 2021
(The Center Square) - A school board candidate filed a lawsuit in federal court over Cherry Creek School District's mask mandate, alleging it discriminates against people with disabilities.
In the lawsuit, Schume Navarro argues that her medically-diagnosed disabilities - one of which is psychological and stems from childhood trauma - precludes her from wearing a facial covering because masks make it difficult for her to breathe and can trigger panic attacks.
"This lawsuit is not about a political statement on masks," Navarro said in a statement. "It is about medicine, science and my fundamental right to be able to participate fully in candidate forums despite my disabilities."
The Public Trust Institute (PTI), a public interest law firm, filed the lawsuit on Navarro's behalf.
"The district disputes the allegations in the complaint and intends to vigorously defend this case," a spokesperson for the district told The Center Square.
Cherry Creek is one of several school districts across the state that implemented mask mandates for the 2021-2022 school year.
Colorado Department of Public Health and Environment guidelines encourage all school districts to implement a mask mandate and work to improve their ventilation systems given the rise of COVID-19 delta variant cases in the state's schools.
"Even when not required by local public health or a school district, staff and students may choose to wear masks," the guidelines say. "Schools and school districts should ensure that every classroom is a welcome environment for students and staff who choose to protect themselves in this manner."
The lawsuit alleges that Navarro hasn't been granted any accommodations despite her disabilities and that her school board candidacy has been damaged because she hasn't been able to participate in some candidate forums.
"The mean-spirited discrimination the school district has displayed here is unfortunate," PTI Legal Director Dan Burrows said in a statement. "Schume Navarro is not trying to be a rabble-rouser. She simply wants to compete on an equal playing field with the other candidates, without being discriminated against based on her disabilities."