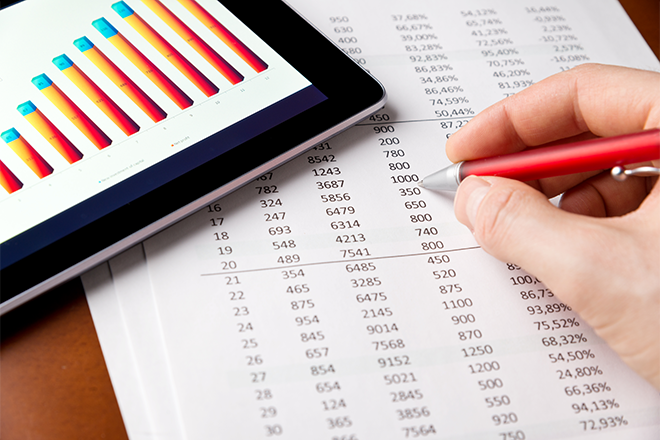 Published
Friday, July 10, 2020
(The Center Square) - The U.S. Small Business Administration (SBA) and the U.S. Treasury Department this week released the names of 4.9 million Paycheck Protection Program (PPP) loan recipient businesses and nonprofits that received $150,000 or more.
The mostly forgivable PPP loans were funded through the federal Coronavirus Aid, Relief and Economic Security (CARES) Act.
Disclosures include business names, addresses, ZIP codes, business type, demographic data, nonprofit information, name of lender, jobs supported and loan amounts from $150,000 to $10 million. Disclosures do not include specific dollar amounts but amount ranges: $150,000 to $350,000; $350,000 to $1 million; $1 million to $2 million; $2 million to $5 million; and $5 million to $10 million.
Auditors at OpenTheBooks.com mapped the largest loans - nearly 83,000 loans in amounts of $1 million to $10 million - located in 13,700 zip codes across the country.
Advocating for government transparency, the nonprofit watchdog that receives no federal money says taxpayers can use the map tool to find out which non-small businesses received PPP loans over $1 million. The search tool allows users to input a zip code, click a pin and scroll down to see the results, which appear in a chart below the map.
Rapper Kanye West, who said on Twitter this week he is running for president and claims a net worth of $1.3 billion, received between $2 million and $5 million for his clothing and sneaker company, Yeezy LLC.
Multi-millionaire actor Robert Redford's Sundance Institute received between $2 million and $5 million even though its latest IRS 990 lists $55.4 million in assets (fiscal 2018).
Two affiliated companies of Francis Ford Coppola, the award winning producer, director and filmmaker who also owns a winery, received millions in taxpayer funded PPP loans. Francis Ford Coppola Presents LLC received between $5 million and $10 million and Niebaum Coppola Estate Winery, LP received $1 million to $2 million.
Approximately 12,694 new car dealerships received between $7 billion and $16.7 billion, including Land Rover and Ferrari dealerships in Hinsdale, Illinois, each receiving between $350,000 and $1 million.
"As you search the federal PPP loan portfolio, keep in mind that taxpayers will pay for most of these 'loans'," Adam Andrzejewski, CEO of OpenTheBooks.com, said in Forbes, which first published the organization's mapping tool.
"The loans are forgivable - treated as a grant - as long as the businesses retain their employees and don't cut their paychecks," he adds.
The SBA came under fire in April for failing to distribute funds quickly to small businesses in the greatest need, according to business advocates, entrepreneurs, and lawmakers. The initial loan rollout program "was marred by glitchy Web portals, a chaotic regulatory process, a frustrating lack of cooperation from big banks and a struggling bureaucracy. Some large hotel and restaurant chains received loans that were meant for Main Street businesses, prompting calls for changes," the Washington Post reported.
A secondary piece of legislation aimed to correct problems with the first one included $310 billion for the PPP, and $60 billion for Economic Injury Disaster Loans, a parallel program operated by the SBA.
SBA on Monday began accepting PPP loan applications again, and will continue to receive them through Aug. 8, per the PPP Extension Act. Roughly $131 billion remains available.