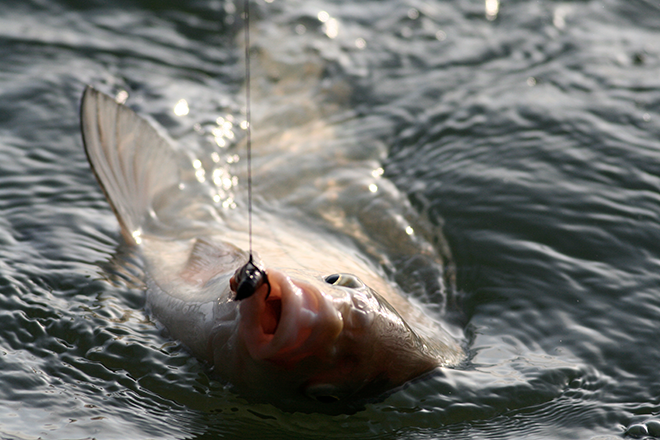 Published
Friday, July 7, 2017
John Martin Reservoir
The reservoir is currently around 75 degrees with about 4 feet of visibility. The reservoir is rising and almost full, but anglers are reporting a green tint to the water. Anglers are catching their fair share of white bass on crank baits and soft baits. The fish are averaging small in size, but anglers are catching bigger fish in the deeper depths of the reservoir.
Lake Pueblo
The current surface temperature is around 71 degrees. The fishing has been good lately. Look for walleye in slightly deeper water now that temperatures have gone up. Lindy rigs, grubs, and live bait are producing walleye. The bass fishing has been consistent for anglers using soft plastics, spinner baits, and crank baits. Fishing early and late in the day will produce better results. We have not received many reports on the trout fishing right now.
North Gateway Reservoir
Fishing has been slow in the recent days. Anglers are catching bass, saugeye, bluegill, and trout, but the numbers remain low.
Ramah Reservoir
The fishing is rated as fair to good, even with the low water. The east and southeast side of the reservoir are the best locations to fish. Anglers are catching bass, bluegill, and bullheads. The bass and bluegill are biting brown wooly buggers and the bullheads are biting cut bait.
Trinidad Lake
Fishing from south shore has been good. Fish that are being caught around the lake have been with worms and PowerBait. Reilly canyon, where the river comes in has slowed and no catfish are being reported. Yellow perch are being caught around the lake in flooded vegetation. Boaters have been catching mostly trout and walleye. Perch are also starting to be caught from the shore and boats. Jigs tipped with worms have been the most effective.