Image
Southeast Colorado high school "Good Citizens" recognized
Good Citizens from area schools are recognized for the 2020-2021 school year. Those senior students selected from their high school are: Yancy Lea Franklin, Campo High School; Mollie Marie Kelley, Eads High School; Jonathan Ian Rink, Granada High School; Sage Ann Higbee, Lamar High School; Kieley Lynn Stegman, Pritchett High School; Payton Rae Arbuthnot, Springfield High School; D'Neil Doyle, Walsh High School and Cadence Kain Zordel, Wiley High School.
The Fort William Bent Chapter of the Daughters of the American Revolution (DAR) recognizes area good citizens each year for their good citizenship displayed throughout their school years. Forty-seven DAR Chapters will honor close to 200 or more Good Citizens throughout Colorado this year. This all began when our individual chapter chairmen presented our program to the high school counselors.
The DAR Good Citizens program and scholarship contest is intended to encourage and reward the qualities of good citizenship. The program is open to all senior class students enrolled in accredited public or private secondary schools that are in good standing with their State Boards of Education. The student selected as the school's DAR Good Citizen by the high school staff must have the qualities of dependability (which includes truthfulness, loyalty, and punctuality); service (which includes cooperation, courtesy, and consideration of others); leadership (which includes personality, self-control, and ability to assume responsibility); and patriotism (which includes unselfish interest in family, school, community and nation) to an outstanding degree. Each one of these area students exemplifies these qualities.
The Daughters of the American Revolution also offers a scholarship contest along with the DAR Good Citizens program. This year's winner of the scholarship contest will be announced in next week's paper. The student will win $100 from the Fort William Bent Chapter. His/her application along with the winning essay was advanced to the state level where the winner could win $250 and a special state DAR Good Citizens pin and certificate if chosen. The judges were not affiliated with DAR and this year the judges were from Prowers County.
The national winner will be invited to Washington, D.C. to attend DAR Continental Congress and will be awarded a $5,000 scholarship, an inscribed silver bowl, and certificate. Each of the eight national division winners will receive a cash award in the amount of $500. 
The eight area students will receive a Good Citizen pin and certificate. The Fort William Bent Chapter honors the fine young men and women who were chosen as Good Citizens. The greatest honor a student can receive from their school or community is being chosen a "Good Citizen".
Mollie Marie Kelley Named Good Citizen of Eads High School
Image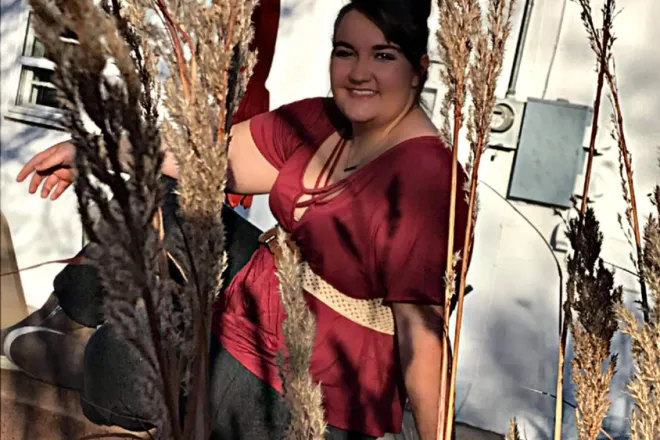 Mollie Marie Kelley, daughter of Paul and Shawn Kelley was awarded Good Citizen from Eads High School.
During her Senior Year she was president of her class and FBLA plus served as a FBLA District 7 Officer. Mollie held the position of captain on the Eads Cheer Team while serving on the Knowledge Bowl Team. She was a member of E-Club, National Honor Society, and Students Taking A New Direction (STAND). Throughout high school Mollie participated in basketball and volley ball. She was awarded the Hugh O'Brien Youth (HOBY) Leadership Conference during her sophomore year. Mollie excelled in FBLA placing 1st at the district level then ultimately becoming a National Leadership Conference Qualifier in the competitive event "Introduction to Business Communication". Her efforts to serve the community were numerous. Through FBLA Mollie had some type of community service every month. 
In addition to her school activities, she works. Mollie's work experience included the Weisbrod Memorial County Hospital as a Dietary Aide, Main Scoop, Crow's Stop & Shop, and the Salty, Sweet, & Sassy Treats.
Mollie Kelley writes in her essay, "In my opinion, the best way to move in a forward direction and keep alive the ideals that we as a nation stand for, is to look back at our history. Where we came from has an enormous impact on who we are today and those that came before us can teach us so much. Knowledge of our individual history and our nation's history can help us learn from mistakes (while still admitting them) and give light to what needs to happen next. As we as individuals educate ourselves about our own history and heritage, we learn about the nation and the impacts of choices made. Using this information to make new, and potentially better, choices can change the world that we live in. Together, as responsible citizens, we have to recognize and honor our past to appreciate the present and prepare for the future."
Mollie is looking forward to attending college this fall. She has a passion for cooking and will become a professional chef. Mollie hopes to own her own restaurant or bakery one day. She will acquire an Associate of Applied Science in Culinary Arts and later a Bachelor of Applied Science in Hospitality Management. Mollie has been accepted to several institutions of higher learning but is waiting on scholarship opportunities and comparing the options.
Jonathan Ian Rink Named Good Citizen of Granada High School
Image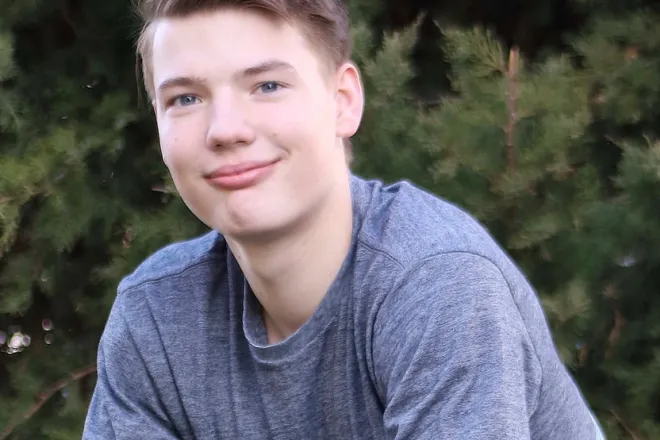 Jonathan Ian Rink, son of Kevin and Charity Rink, was named Good Citizen from Granada High School. 
Jonathan maintains the Superintendent Honor Roll while participating in football, basketball, baseball Knowledge Bowl and serving as class president. He was designated as Gifted and Talented (2016-2018). Jonathan has received the Presidential Award, Journalism Award in addition to Academic Achievement in English, Academic Excellence in LCC Ethics and Academic Excellence in LCC Speech. In 2017 Jonathan had an invitation to attend Engineering program at the University of California.
Jonathan is a speaker. Having a 4-H background and spending hours donating time with the Amache Preservation Society it is not surprising. Besides selling peaches, cleaning cemeteries, helping with funeral dinners, he still has time to visit nursing homes. 
Jonathan has worked as a ranch hand so he knows how to work. His ability to work with his hands and be a problem solver makes him an asset to the Amache Preservation. As a young man he has a wealth of knowledge for his age but still does the physical work as a grounds keeper and painter for the Society. It is to be admired. 
Jonathan writes in his essay, "When a group of good American citizens stand together and fight for what they believe in and what those before them believed in, together they can make America a very strong and powerful nation."
Jonathan goes on to say," One great example of this is The Amache Preservation Society run by Mr. John Hopper. I have worked with Mr. Hopper and The Amache Preservation Society for three years in order to ensure the maintenance and preservation of the site. Over my three years of working at The Amache Preservation Society and Camp Amache I have learned a lot about our history in a time where our country was in disarray. By The Amache Preservation Society preserving the World War II internment camp, Camp Amache, we ensure that a terrible injustice like the internment of Japanese Americans in the 1940's will not occur again. My work at Camp Amache is what preserving our heritage is all about, it is a necessary lesson that needs to be taught and learned throughout generations in order to prevent such a tragic incident from happening again.
Jonathan plans to attend LCC and get his Associates of Science before transferring to CSU Pueblo to acquire a Civil Engineering degree.
Sage Ann Higbee Named Good Citizen of Lamar High School
Image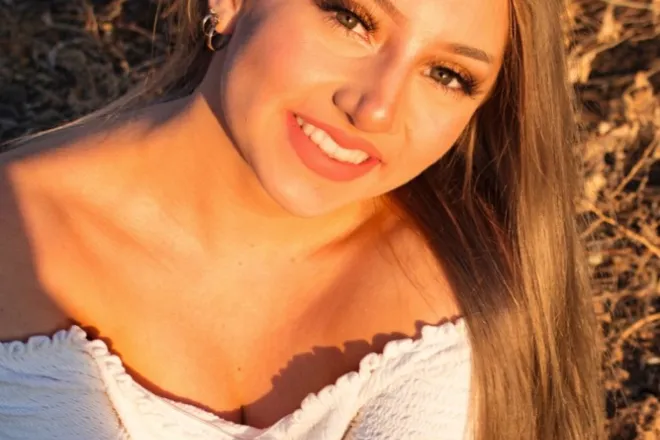 Sage Ann Higbee, daughter of Donald and Angie Higbee is the DAR Good Citizen for Lamar High School.
Sage serves as president of the Student Council and the Bully-Prevention Committee. She is a member of the National Honor Society, Phi Theta Kappa and the Lamar High School NoteAbles where she created dances for the performances and sang. Sage is also a FBLA member which has allowed her to compete at the district and state levels while receiving awards. She is a member of the Lamar High School Cheer Team averaging sixteen hours a week as a team member. 
Sage has made a difference in her efforts to serve the community through all of her organizations but her passion was the 'Bully –Prevention Committee'. One of the activities was creating homeroom lessons for students to attend. The lesson was to spread awareness about bullying and promote kindness. Sage also was engaged in a back-to-school barbecue for students and faculty, created Valentine cards for residents of the local nursing home, involvement with Toys for Tots plus created and delivered sweet treats or kind notes to outstanding members of the community and school.
Sage created a website and brochure to educate and spread awareness to people about mental health through the University of Chicago Summer Immersion Emerging Rural Leader Scholar Program. She was recently employed at Lamar Estates, a local nursing home, until COVID-9 pandemic and has worked as a dance teacher at (nonprofit) at All The Right Moves Dance Studio.
Sage said in her application while describing the qualities of a DAR good citizen, "I can vividly remember days where I worked 12 hour double shifts, just to go home and study for an exam. Although I was exhausted, my coworkers relied on me to come in to work on time, prepared, and ready to give my full effort-which is just what I did. I am involved in numerous leadership positions, such as being a dance teacher/captain and student body president/head girl. Holding these positions, I have found that with great power does indeed come great responsibility."
In her essay Sage writes, "I believe actions of respect and kindness that good citizens convey are crucial to moving our nation forward. These actions create a safe environment in the workplace, school, or peer group. I believe the good citizens of America truly value and practice the golden rule: 'One should treat others the way they wish to be treated'."
Sage plans to pursue the study of medicine and become a physician to educate and promote good health and well-being. She is mostly interested in pediatric and internal medicine. Finally, she says, "I am more than excited to start a family of my own after completing my education and establishing a stable career. I hope to raise children who exhibit qualities such as those a DAR good citizen may contain."
Kieley Lynn Stegman Named Good Citizen of Pritchett High School
Image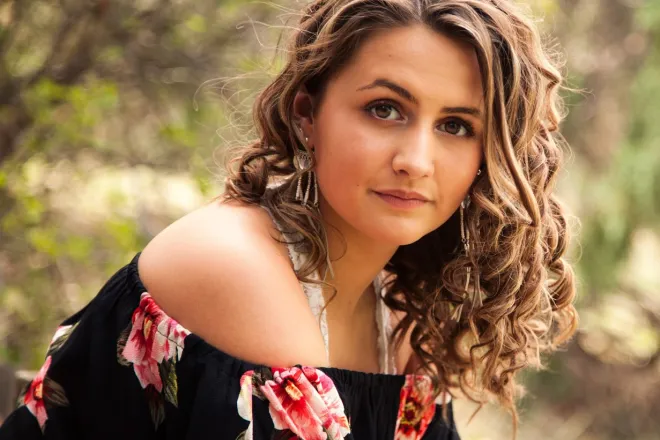 Kieley Lynn Stegman, daughter of Marcus and Jozy Stegman was named Good Citizen of Pritchett High School. 
Kieley is active in her school and community. She participates in basketball, volleyball and track. Kieley is a member of the National Honors Society, Friends of Rachel's Club and serves as the Student Council President. Her dedication to keeping the Town of Pritchett beautiful is very evident in her voluntary hours. Through her 4-H and FAA, Kieley annually cleans up the cemetery and fairgrounds, helped pour cement for the Pritchett Church and painted a shed at the Pritchett Park besides cleaning elder's yards, hanging Christmas decorations and helping erect new street signs. Kieley also helped with the Best Grant 2020 school renovation project by tearing up carpet and tile flooring.
Kieley was crowned Miss Baca County in 2018. As reigning Miss Baca County, Kieley was the coordinator and Host of Baca County 2019. The Baca County Royalty helped at the previous county fair as well, Pumpkin Shine in Springfield that fall and represented Baca County at the Walsh Days plus gathered canned goods for Baca County food bank.
Kieley spends hours on end babysitting three children and works as a hired hand for a farmer after school hours and during the summers. Kieley wrote in her scholarship application, "My parents have instilled in me the importance of being responsible and making good decisions even when it's not the easiest decision to make. Having pride in my home, my community, my country and my Lord and Savior is what pushes me to set goals and stay determined to succeed in accomplishing these goals."
Kieley wrote in her essay, "We all must work together for a common goal, to keep our nation running and plan for the future. Being in school and getting an education is a contribution to our nation, for an education can take us farther in the working industry and help the economy expand." 
Kieley plans to attend Oklahoma Panhandle State University in the fall and pursue a degree in Elementary Education with a certificate in Special Education. A master's degree is her goal. Ultimately Kieley would like to acquire a job near her home town.
Payton Rae Arbuthnot Named Good Citizen of Springfield High School
Image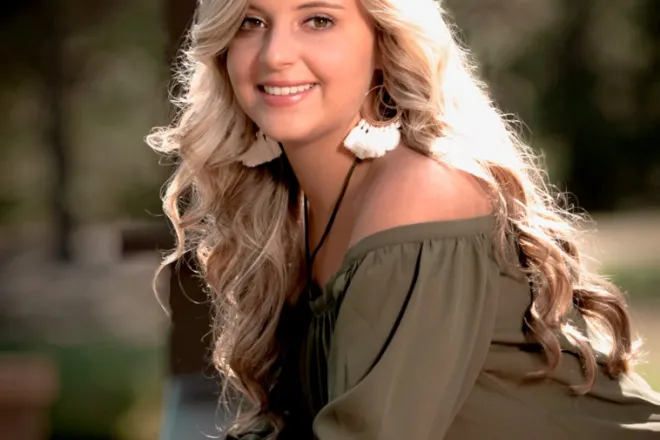 Payton Rae Arbuthnot, daughter of Clinton and Jenna Arbuthnot, was the Good Citizen chosen for Springfield High School. 
Payton has excelled academically receiving the Presidential Award for Academic Excellence and All A's Honor Roll (2017-2021). She attended the Bioengineering Opportunities and Leadership Training Camp at Anschutz Medical Campus her junior year. Besides being active in athletics which includes basketball, volleyball and track, Payton is President of her class and FBLA plus has a leadership position in the student council. She is also active in FCCLA and represented the school at the National FCCLA Conference in Atlanta in the summer of 2018. 
Payton feels it is a privilege to serve in her home town. She does so in numerous ways. The most impactful services over the years involved her church. She has helped with Vacation Bible School for the last four years. When she was too young to teach, she would make food and assist the ladies in the church when they needed help in their classrooms. Payton also helped with the 'soup dinner' for the Ministerial Alliance. Along with her service to the Church, Payton finds time to help with beautification of Springfield and the school by trimming, mulching and planting flowers and trees on school grounds, along Main Street, the fairgrounds, and other churches. Serving food at the Baca County Fair and numerous school functions was a 'must do' for Payton. 
In addition to community service, Payton has worked as a lifeguard at the Springfield City Pool for two summers and at Katelyn's Flower Barn during the summer of 2018. Like most active teenagers, Payton had to squeeze in various camps each summer along with her work.
Payton wrote in her essay, "We are indeed a united nation. If we didn't rally together and pull each other through the hardships, we would not be the country we are today. It not only takes government officials, business leaders, and others to run our country, it also takes many good citizens to make our country run." 
Payton plans on attending Cedarville University in Cedarville, Ohio. This university is a Christian institute that offers political science, her major of choice. With the hopes of receiving a PhD. in political science, Payton will pursue a career as an FBI special agent/paramedic. She is preparing for this line of work now. Currently Payton is an emergency medical technician (EMT) student. Once certified she will be able to work in any state. Fortunately, Cedarville University has their own EMS team on campus which students can apply for a position. 
Payton says, "I am a very passionate person when it comes to helping others. I was blessed with a servant's heart and I fully intend on using that attribute through my career in the FBI as I work to protect and serve our nation and its heroes." 
D'Neil Doyle Named Good Citizen from Walsh High School
Image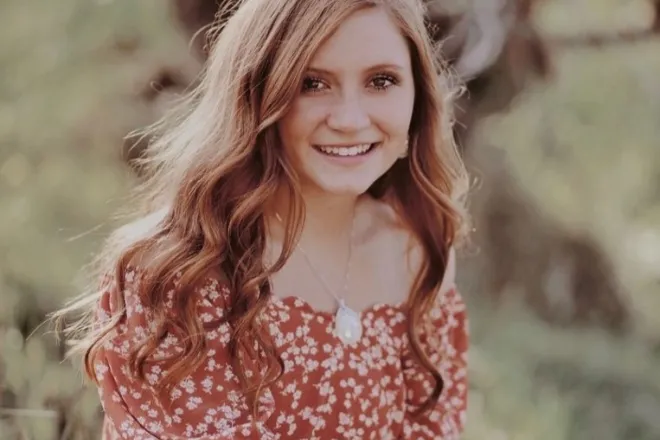 D'Neil Doyle, daughter of Vic and Staci Doyle, was chosen Good Citizen from Walsh High School.
D'Neil carries a 4.0+ as most students do while being chosen as the school's Good Citizen. These students are to be admired. Each and every Good Citizen before them carried a high grade point average. Those that follow in the years to come will have the high grade point averages as well. They are to be admired as a person must wonder when they sleep or have time to eat. 
D'Neil has been on the Superintendent's Honor Roll from 2017-2020. She received the 2020 English III Award, 2020 College Speech/Introduction to Literature Award, and 2020 U. S. History Scholar Extraordinaire Award. In 2019 D'Neil received Academic Excellence in Biology, Outstanding Student in Sophomore English, Top Student in the Sophomore Class and most importantly the Certificate of Membership in the National Honor Society of Secondary Schools. Her previous academic year looked very similar.
This Year D'Neil is president of four organizations in her school which include National Honor Society, Student Council, Walsh Athletic Club and the Future Farmers of America. Over her high school years she has served as an officer in FOR Club and her class.
D'Neil plays volleyball, basketball and is a cheerleader this year for the Walsh Eagles. 
Through the Walsh High School Service and Leadership Team, D'Neil has logged 86.75 hours of volunteer service. As a youth volunteer D'Neil helped clean up the town of Two Buttes. 
D'Neil knows how to work. She was trained by the best, her Dad, while cleaning the hangar, washing airplanes and vehicles. Over the years D'Neil made a hand on the ranch and farm. Several summers she worked for the Walsh Recreation District serving as a lifeguard and the duties that come with that position. While working for Skyland Grain LLC, in Walsh, Vilas, and Buckeye, D'Neil was the scale clerk.
It appears as though this young lady has a love for the 'great outdoors' looking at her work experience. However, things may be different once she graduates. D'Neil plans on becoming a Medical Imaging Technologist after graduation. These 'techs' are in high demand. We wish her the best. 
Cadence Kain Zordel Named Good Citizen for Wiley High School
Image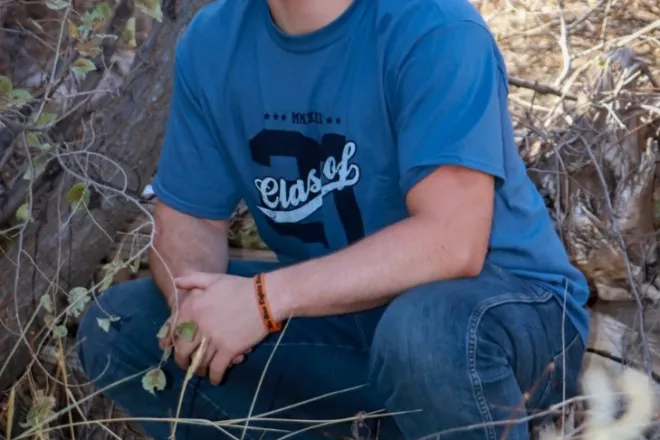 Cadence Kain Zordel, son of Sam and Candace Zordel, is the Good Citizen from Wiley High School.
Cade is a member of the National Honors Society, the FCCLA Chapter, serves on the Student Council and is Headboy while participating in football, wrestling, track and baseball.
Over the years Cade has been employed as a mechanic at PM and Sons, a carpenter with Elby Sneller and a farmhand at R Triple C Farms. 
In Part I of the scholarship application, Cade had to describe how he tried to manifest the qualities of a good citizen. These are his words: "I am a motivated senior with a GPA of 4.2 The reasons I feel I represent the DAR Good Citizen is because I am a student who maintains a 4.0 and above GPA while participating in sports and other extracurricular activities that have a need for each of the qualities; dependability, service, leadership and patriotism. I am dependable because I show up to every practice and every class motivated to take on the task at hand. I provide service by doing what I can for my community, whether that be handing out boxes of food to local families, cleaning and helping move families, or hiding Easter eggs for local kids. I show leadership with everything I do. I have always tried to help everyone around me, and help them grow and learn in every activity I have been involved in. I display my patriotism by standing up every morning and saying the pledge in school; as well when the national anthem is played I stand and honor our flag. In the last three 9/11 Tribute Parades, I have participated in each. These are the reasons I feel I am a DAR Good Citizen."
Cade writes in his essay, "Generations before my generation said that we will be leading the nation someday. For me I took this to heart, because I want to be able to help our country progress in the near future." Cade went on to say later in his essay, "Good citizens always look to do what they can and help out the community and nation. Whether it be big or small, a good citizen will always find a way to help.
After high school Cade plans on attending Colorado Mesa University in Grand Junction. He will be majoring in kinesiology for six years pursing his dream of becoming a physical therapist. As a physical therapist, Cade plans to open his own practice.
The writer of this article texted Cade for a digital picture for publicity purposes. With a quick response the young man responded to the request and also replied with a 'thank you' for the opportunity to enter this Good Citizen Contest. A good citizen indeed, a simple thank you! 
We congratulate you today. We honor you. The greatest honor you can receive from your school or community is being chosen a "Good Citizen". May you spread your wings and continue soaring like an eagle.
Photos courtesy Fort William Bent Chapter, NSDAR