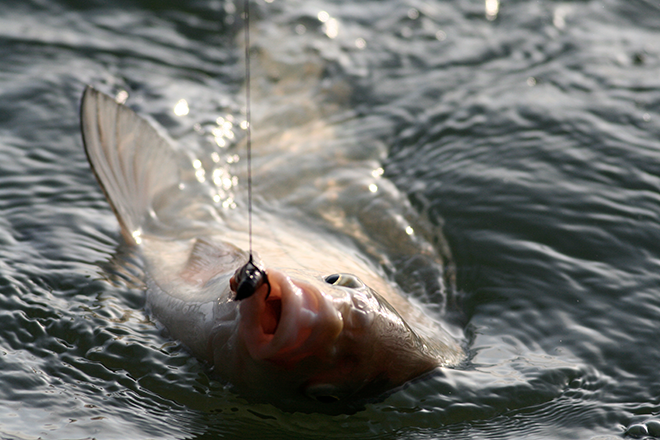 Published
Tuesday, May 17, 2016
May 17, 2016
Arkansas Headwaters
Cool weather has kept the Arkansas River flowing in good condition, but that alone cannot negate the effect of the lengthening days and warmer weather. Historically, this week sets the beginning of major runoff, and it seems likely that this year will follow suit. Periods of warmth will accelerate the melt, dirtying the river while cooling the water temperature. Colder air and cloud cover will slow the process, allowing the river to clear and recede. During those times of improving conditions, fish will feed aggressively and anglers can experience some exceptional results. We are still floating and wading on the Arkansas River with the moderate flows. Fish are taking full advantage of the hatches that are still underway. Caddis are hatching strong in Browns Canyon, blue winged olive mayflies are hatching river wide, and crane flies are hatching strong in Bighorn Sheep Canyon. Perhaps more importantly, fish are feeding with an opportunistic state of mind, so large imitations such as stonefly nymphs and streamers are producing well. Anglers considering a trip to the Arkansas River this week should check with local shops/outfitters as conditions are dynamic and cannot be accurately portrayed through a weekly report (Courtesy of ArkAnglers). Arkansas Headwaters Recreation Area
Blue Lake/Adobe Creek
Small saugeye are being caught consistently. Angler success is variable, but plenty of people are catching their limits. The occasional crappie and channel catfish are also being caught. Most of the fish are currently being caught from shoreline.
Clear Creek Reservoir
Boat and shore fishing conditions have improved drastically at Clear Creek Reservoir. The best lure for shore anglers has been Daredevil spoons with a red and white strip. Fishing gold Kastmaster lures from the shore can be effective as well. Fishing with sherbet Power Bait or yellow Berkley's Floating Magnum Eggs deep near the lake bottom usually yields high catch numbers for shore anglers. Fly anglers experienced the most success at the northwest part side of the reservoir. Woolly buggers remain the most productive pattern for landing trout consistently. Successful boat anglers caught several trout by trolling golden colored spoons along the northeastern side of the reservoir. Drifting in a boat and casting Firetiger Rapalas near the shoreline was another productive technique for trout anglers. Kokanee salmon anglers reported that the school has been located close to the lake bottom. A squid tipped with white corn is one of the best methods to land a kokanee salmon. One fly angler caught a tiger muskie near the inlet of the reservoir on a streamer pattern. The reservoir is closed to trailer motorized watercrafts on Tuesdays and Wednesdays. The current boating hours are from 7 a.m. to 5 p.m.
Lake Pueblo
Spring fishing conditions at Lake Pueblo have been hit and miss on the shore. The west end of the lake is now ice-free. Flows on the tailwater below the dam have increased, as winter water storage has ended. Water is being released to make room for runoff, which is just around the corner. Fishing has been good on the tailwater for trout. Even with the increase in release, flows are still relatively low, and the river is still manageable for wading. Anglers are reporting success s on blue winged olive and midge patterns. Arrive early with this nice weather because the river section has been busy lately. Anticline Ponds and Valco Ponds are also a good place to try, as fishing for pan fish and trout have been productive. As always, please continue to follow the rules and regulations regarding method of take, size limits, and bait use while on the river. If you have any questions please stop in to the visitor center or ask a ranger on the park. Lake Pueblo State Park
North Gateway Park
Catchable size rainbow trout are biting on Power Bait and worms. Anglers are also having success on a variety of fly fishing patterns. The water in all three ponds is starting to warm up and the bass, crappie, and catfish are starting to bite more. The bass are preparing for their spawn and they are biting on almost any soft plastic that is casted into the shallows through their pre-spawning areas.
Trinidad Lake
The water temperature is averaging 50 degrees. Shoreline anglers are catching trout using various Power Bait and homemade dough baits. The catfish are biting on raw liver and night crawlers. We are also getting reports of wiper and smallmouth bass starting to bite. Boaters are having success catching walleye and trout. The walleye are being caught trolling in 20 to 30 feet of water using jigs. All largemouth and smallmouth bass must be 15 inches or larger to keep. Boaters should use caution as the high water continues to send debris floating around the lake. Anglers are reminded that boats must be inspected prior to launch. Trinidad Lake State Park