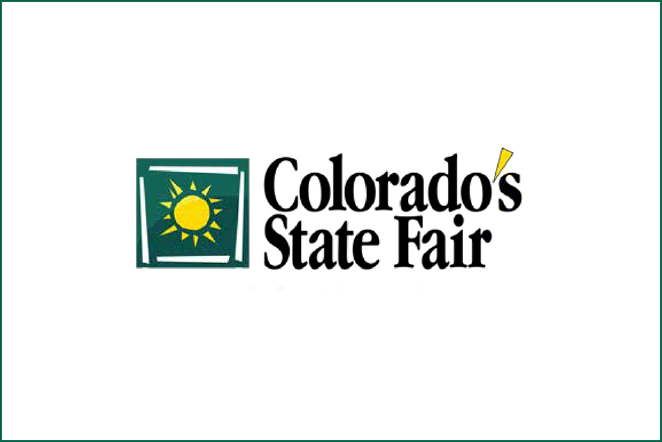 Published
Wednesday, August 23, 2017
The Colorado State Fair kicks off on August 25th and with the price of admission, a wide variety of events are sure to please every fairgoer without any additional cost... more free to see!
Free opportunities include:
The Agricultural Pavilion, presented by the Colorado Department of Agriculture, provides the ultimate experience for ag education. The young and young-at-heart can be a farmer for a day, visit the petting zoo, and learn how agriculture plays a role in all our lives.
Free attractions offer a wide variety of entertainment including Wild Science, Snap Boogie, Sea Lion Splash Show, Swifty Swine Racing Pigs, Stilt Circus stilt-walkers, Fables of the West strolling comedians, the Colorado Fair Museum, and Antique Tractors.
Three stages (Coca-Cola Stage, American Furniture Warehouse Amphitheater and Weatherport Tent) offer free music, dancing, and events throughout the run of the Fair.
A number of livestock competitions provide a glimpse into ranching life. Youth exhibitors work throughout the year to get their steers, horses, chickens, rabbits, hogs and other livestock in peak performance shape. Plus, 4-H and FFA projects are on display.
The Fine Arts Exhibition displays the top picks for the artwork submitted by Colorado residents for this prestigious art show.
New this year - FREE carnival rides with $10 Fair admission on Wednesday, August 30.
The Colorado State Fair runs August 25 - September 4, 2017. For more information, visitwww.coloradostatefair.com.
The 2017 Colorado State Fair will mark the Fair's 145th year as Colorado's premier celebration of agriculture. The Fairgrounds provides nearly $34 million in economic activity to Colorado throughout the year; $29 million of that activity is driven by the annual State Fair event. In addition to showcasing Colorado agriculture, the annual event features one of the country's largest traveling carnivals, artwork, crafts, food competitions, thrilling rodeo action, a wide variety of food and merchandise booths and a Fiesta Day honoring Colorado's ties to the Hispanic culture.