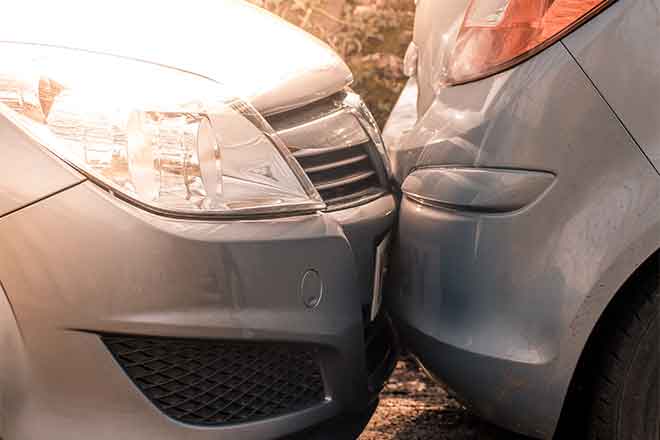 Published
Sunday, May 20, 2018
Monday, the Colorado Department of Transportation (CDOT), Colorado State Patrol (CSP) and law enforcement partners will begin the annual statewide Click It or Ticket (CIOT) campaign, kicking off the spring and summer driving season. The high-visibility seat belt enforcement runs from May 21 to June 3. Eighty law enforcement agencies statewide are participating in the crackdown.
In 2017, there were 192 unbuckled fatalities on Colorado's roads -- accounting for about half of the 383 total passenger vehicle deaths last year in Colorado. The seat belt use rate in Colorado has dropped to 84 percent, ranking our state in the bottom third for seat belt use nationally.
"One in about every 33 Colorado drivers will be involved in a crash this year," said Darrell Lingk, director of the Office of Transportation Safety at CDOT. "Even the safest drivers can have the unexpected happen on the road and wearing a seat belt is the single most effective way to protect yourself in a crash."
In conjunction with the CIOT enforcement period, CDOT is featuring real Coloradans in new safety ads to promote seat belt use. CDOT interviewed people throughout the state, including parents, nurses, priests, firefighters and military veterans, to learn their reasons for buckling up in the hopes that these messages will inspire fellow Coloradans to do the same. From firefighter Kyle Holsinger in Boulder to Pastor Dave Palmer in Parker, these seat belt advocates are passionate about safety. The ads will be featured online and at gas station TVs across the state. Additionally, the creative will be included on event tickets for partnering high schools throughout the school year.
"Every time you enter a vehicle you make a choice whether or not to buckle up," said Col. Matthew Packard, chief of the CSP. "We're imploring Coloradans to think about what that choice really means to them and if it's worth risking your life over. Seat belts do save lives and I've seen it over and over again in this job."
See all eight videos below.
The National Highway Traffic Safety Administration (NHTSA) estimates that approximately 60 lives could be saved every year in Colorado if everyone buckled up.
Fines for not wearing a seat belt start at $65, and parents and caregivers found with an improperly restrained or unrestrained child can receive a minimum fine of $82.
Last year, 5,950 tickets were issued to drivers or passengers for not wearing their seat belt during the same CIOT enforcement period, including 226 citations for unrestrained or improperly restrained children under the age of 15.
Since Click It or Ticket was introduced in Colorado in 2002, seat belt use in Colorado has increased from 72 percent and peaked at 85.2 percent in 2015.