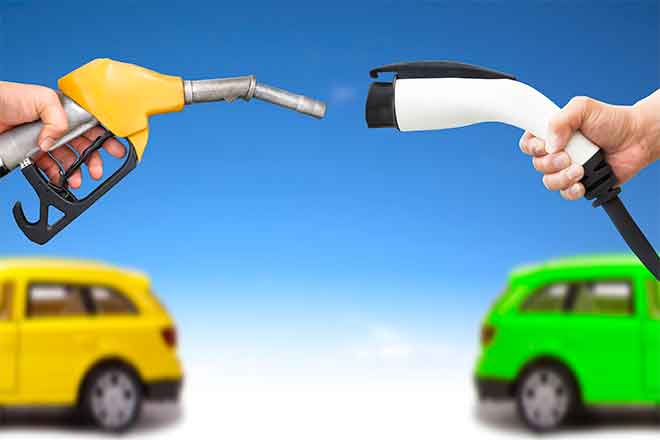 Published
Monday, January 16, 2023
(The Center Square) - A study from the University of Michigan says more than 90 percent of vehicle-owning households in the United States would reduce the percentage of income spent on transportation energy if they switched to electric vehicles.
However, more than half of the lowest-income U.S. households, or about 8.3 million households, would continue to experience high transportation energy burdens, defined as spending more than 4 percent of household income on filling the tank or charging up.
Study author Joshua Newell from the university's Center for Sustainable Systems said the results confirm the potential benefits of widespread EV adoption. He called for "policy interventions" to increase EV accessibility for people with low incomes.
"However, EV ownership in the U.S. has thus far been dominated by households with higher incomes and education levels, leaving the most vulnerable populations behind," Newell said in a statement.
In 2016, 78 percent of federal EV tax credits flowed to taxpayers with incomes over $100,000.
In other words, the study says the government needs to subsidize EVs even more. Michigan taxpayers have helped subsidize EVs by $2 billion.
Jason Hayes, director of environmental policy at the Mackinac Center for Public Policy, said the study only accounts for the amount spent on gasoline or charging - not the initial purchase price of the vehicle, which is one of the most significant barriers to EV adoption.
"They can spend less money on transportation energy, but their overall transportation budget would go up," Hayes said in a phone interview. "So it's equivocation: you're playing with words there."
According to Kelley Blue Book, the average price of an electric car in September 2022 was $65,291. Meanwhile, the average price for a gas-powered vehicle was $48,100. Moreover, many used gas-powered cars cost between $5,000 and $15,000.
The study says more than 90 percent of households that replace gas-powered vehicles with EVs would reduce the generation of climate-warming greenhouse gases.
The new study was published online Jan. 11 in Environmental Research Letters, an IOP Publishing journal. It considers the spatial variation of EV energy costs and greenhouse gas emissions nationwide.
EVs currently account for about 1 percent of the vehicles on American roads. If EVs replaced all vehicles on the road, the transportation energy burdens and associated greenhouse gas emissions would vary widely.
Some households could reduce their annual transportation-energy costs by $600 or more and cut their annual carbon footprint by more than 4.1 metric tons of carbon dioxide equivalents, by buying a new EV.
Very high EV transportation energy burdens, ranging from 10 percent to 64 percent, would persist for the lowest-income households and would be concentrated in the Midwest and the two states with the highest electricity prices: Hawaii and Alaska.
Contributing factors to low EV savings include cold winter temperatures that hurt battery performance, electrical grids that rely largely on fossil fuels, or high electricity prices relative to gasoline prices.
The study evaluated three factors associated with the EV transition: transportation energy burden, fuel costs, and greenhouse gas emissions.
The researchers calculated transportation energy burdens and lifetime greenhouse gas emissions of new EVs and internal-combustion vehicles at the census tract level. Then they compared the energy burdens of the new vehicles to the energy burdens of the current on-road vehicle stock. Finally, they compared the spatial variation and extent of energy burdens and greenhouse gas emissions for EVs and internal-combustion vehicles nationwide.
Transportation accounts for the largest portion of the greenhouse gases emitted in the United States, with direct emissions from passenger vehicles and light-duty trucks comprising roughly 16 percent of U.S. emissions.