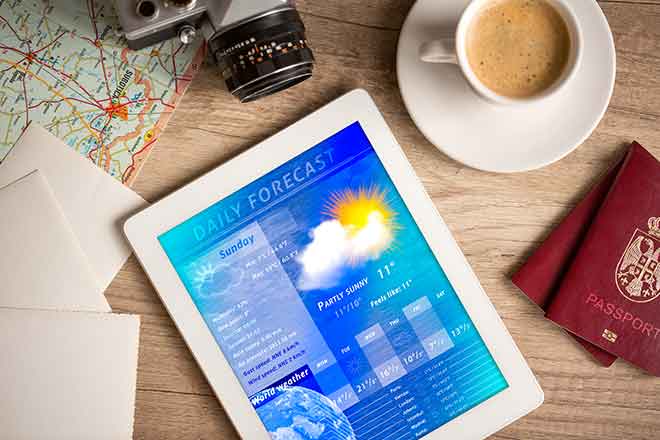 Published
Saturday, June 22, 2019
The first full day of summer in Kiowa County will see high temperatures reaching only to the mid-70s after a cold front dropped across the area late Friday.
There is a slight chance of thunderstorms returning during the late afternoon, followed by showers overnight that are expected to bring up to one-half inch of rain.
Thunderstorms that do form could be severe, potentially producing one-inch hail, wind gusts to 60 mph, and heavy rain. A tornado or two cannot be ruled out for eastern Colorado, including Kiowa County.
Light winds start out of the north Saturday morning before shifting to the east in the afternoon. Except in areas where thunderstorms develop, gusts up to 20 miles per hour are predicted for the Arlington and Haswell area, while the remainder of Kiowa County can expect gusts to 15 mph.
Overnight, lows drop to around 50.
Sunday will see largely similar conditions, perhaps a few degrees cooler. For those who like hot weather, the coming week will be a treat. Highs return to the mid-80s Monday, and stay at 90 or above through at least Friday.
Currently, KiowaCountyPress.net Live Weather from downtown Eads shows SW wind at 0 mph. Friday night, winds were gusting to 29 mph. The temperature is 40, with 0.00 inches of rain so far today. Yesterday, 0.08 inches of rain was recorded in Eads, with a high of 87. The strongest wind gust since midnight was 8 mph, while the high temperature for the day so far was 49 at 12:00 AM.
Elsewhere in Colorado, a winter weather advisory continues for the northern mountains thought tonight and in to Sunday morning for some areas. An additional 2-6 inches of snow expected above 10,000 feet.
Flood warnings and advisories continue in the southern and western mountains, as well as the Arkansas River in eastern Pueblo County.
Kiowa County Weather Outlook for June 22, 2019

Community

High

Low

Chance of Precip

Wind Gust

Direction

Arlington

74

49

30

20

E

Haswell

74

48

30

20

E

Eads

74

50

30

15

E

Brandon

74

49

20

15

E

Sheridan Lake

74

48

20

15

E

Towner

73

51

20

15

E
Weather information updated throughout the day is available at http://weather.KiowaCountyPress.net.