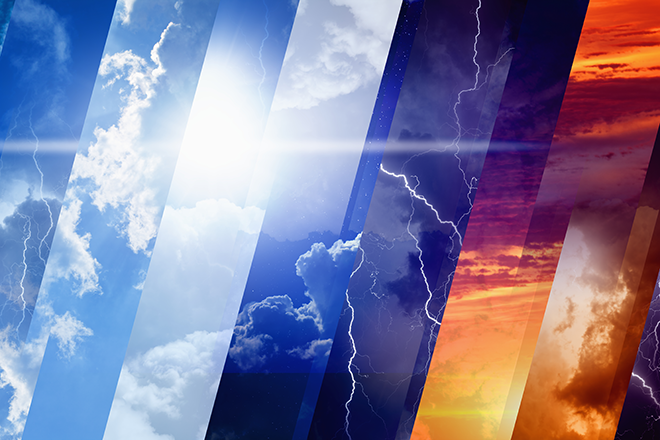 Published
Sunday, June 4, 2017
Showers and thunderstorms will continue periodically this week across eastern Colorado, and summer temperatures are on the way.
Sunday, storms will be possible in the southern mountains, bringing a risk of small hail, heavy rain, and wind gusts to 45 miles-per-hour. Expect sunny skies and mostly dry conditions over the eastern plains, with temperatures in the 70s and low 80s.
Conditions Monday will be similar, with temperatures reaching the mid-80s. Overnight, there is a slight chance of showers.
Prospects for rain and thunderstorms increases Tuesday afternoon as temperatures return to the 80s under partly sunny skies. Showers and thunderstorms become likely Tuesday night, especially near the Colorado-Kansas border, potentially bringing one-quarter to one-half inch of precipitation.
A slight chance of storms continues Wednesday and Thursday along with mostly sunny skies. Highs in the 80s continue Wednesday, while 90-degree days make an appearance Thursday and continue into the weekend.