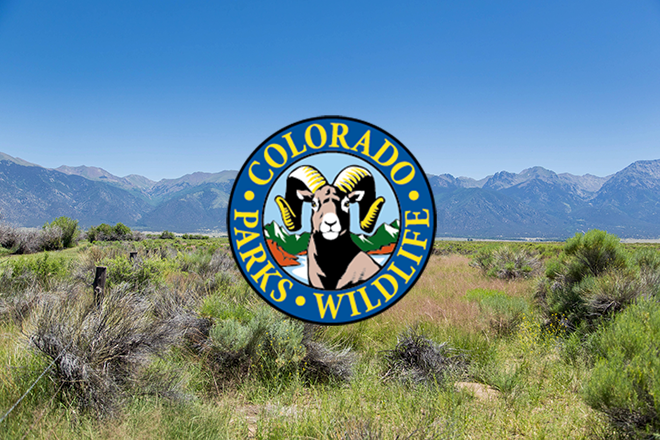 Published
Wednesday, May 1, 2019
Acting on an anonymous tip, Colorado Parks and Wildlife has issued citations to two men alleged to have been poaching fish at Blue Lake, which straddles the Bent-Kiowa county line southwest of Haswell. Blue Lake is formally known as Adobe Creek Reservoir.
The tip was made to CPW's Operation Game Thief hotline and is credited with helping an officer catch the men with nearly three times the legal limit of crappie that their licenses allowed. They are permitted a total of 40 fish between them but had 109 in their possession.
The call came in during the evening of April 24, and District Wildlife Manager Rick Gardner arrived to find two men matching the caller's description loading a boat.
According to Gardner, when he asked how many fish they had, one said they had "filled out," meaning they had reached their limit. When counting the live fish, Gardner's total reach 109, 69 more than allow by the men's licenses.
While the men, who have not been identified, attempted to say they had been fishing with other people who had already left the area, they later admitted to catching all 109 of the fish.
The fish were seized, and citations were issued for unlawful possession of wildlife in excess of the 20-crappie per person limit. The men face $705 in fines - $35 for the first fish over the limit, and $10 for each additional fish.
"This illustrates why Colorado enacted fishing regulations more than a century ago," said Travis Black, the CPW wildlife manager in the Las Animas area. "Our lakes and rivers were decimated by unregulated fishing."
Black went on to say, "We enforce bag limits to ensure there are plenty of fish for everyone."
Wildlife crimes can be reported anonymously to Operation Game Thief by calling 877-265-6648 or emailing game.thief@state.co.us. Verizon Wireless customers also have the option of dialing #OGT on their cellular phone.
While callers do not have to reveal their name or testify in court, rewards are offered for tips that lead to an arrest or citation. Rewards range from $100 for fishing or small game cases to $500 for big game or endangered species. Funding for rewards comes from donations, and a citizens committee that oversees the fund can award up to $1,000 for flagrant cases.