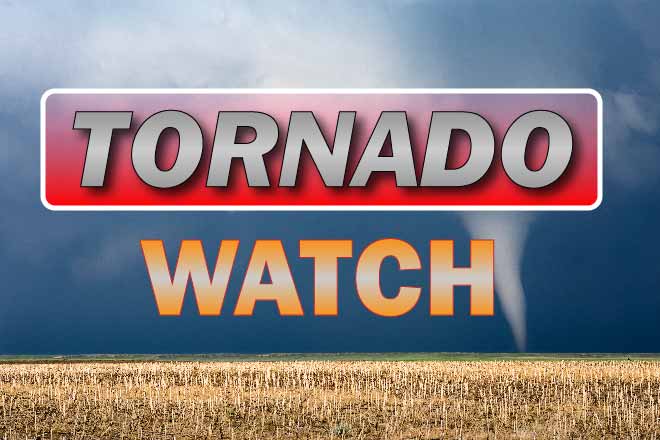 Published
Saturday, May 29, 2021
The National Weather Service has issued a tornado watch for southeast Colorado which is expected to be in effect until 9:00 p.m.
Storms could produce heavy rain and hail as large as two inches in diameter. Wind gusts up to 60 miles per hour are also possible.

Radar image updates every five minutes.
Counties covered by the watch include
Baca
Bent
Cheyenne
Crowley
Elbert
El Paso
Kiowa
Las Animas
Lincoln
Otero
Prowers
Pueblo
Just before 3:00 p.m. thunderstorm warnings were in effect for parts of El Paso, Las Animas, Otero and Bent counties.