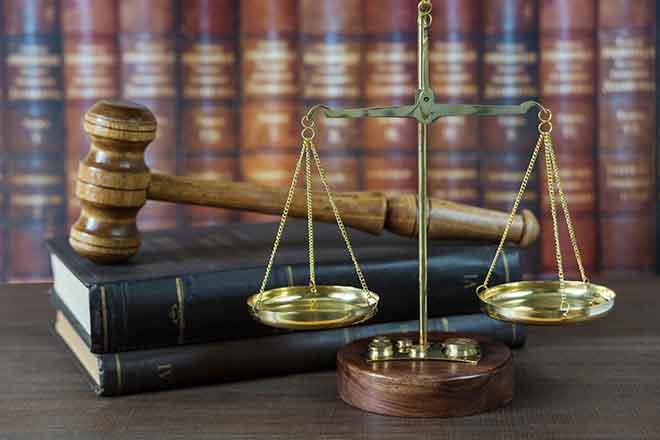 Published
Friday, November 15, 2019
Colorado Governor Jared Polis has announced the appointment of Russell B. Klein and Lindsay L. VanGilder as District Court Judges in the First Judicial District, to fill judgeships created by Senate Bill 19-043 and the retirement of the Honorable Margie Enquist.
Colorado's First Judicial District includes Jefferson and Gilpin counties.
Klein is a Senior Assistant Attorney General in the Civil Litigation and Employment Section of the Colorado Attorney General Office, a position he has held since January 2019. He serves as lead counsel to the Colorado Department of Corrections in litigation in state and federal court. Previously, he was Deputy Attorney General (2015-2019), First Assistant Attorney General (2010-2015), and Assistant Attorney General (2005-2010) in the Business and Licensing Section of the Colorado Attorney General Office. He also was an associate attorney at Harry L. Simon P.C. (2004-2005), an adjunct instructor at Parks College (2002-2004), a contract attorney with the Paralegal Resource Center (2002-2004), and an associate attorney at Castle, Barrett, Daffin and Frappier (2001). Klein earned his B.A. from the State University of New York, College at Fredonia in 1995, and his J.D. from the University of Buffalo School of Law in 1999.
VanGilder is a Senior Deputy District Attorney in the Denver District Attorney's Office, where she has worked since 2009. She works with the juvenile unit, where her practice consists of criminal law and juvenile delinquency matters. VanGilder earned her B.A. from the University of Denver in 2006, and her J.D. from the University of Colorado Law School in 2009.
Appointments are effective January 1, 2020 and January 2, 2020, respectively