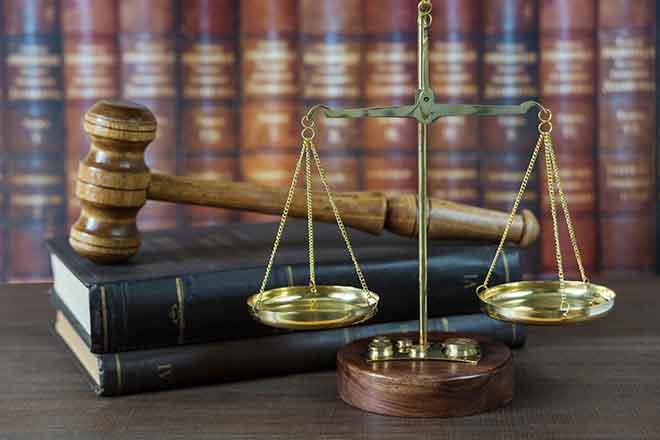 Published
Friday, March 4, 2022
David Beasley | The Center Square contributor
(The Center Square) - Two bills pending in the Kansas Legislature would tighten restrictions on police seizures of cash and property from people suspected of crimes.
Current law in Kansas encourages "profit-based policing," Samuel MacRoberts, general counsel and litigation director of the nonprofit Kansas Justice Institute, said.
"The law disregards property rights and due process considerations," MacRoberts said. "The way forfeiture is set up in Kansas facilitates government overreach and abuse. Our position is that it is vital that we reform forfeiture in such a way that we prevent government overreach."
In one recent case, the government seized a classic 1959 Corvette, according to MacRoberts.
"Even though the government acknowledged that the owner of the Corvette is innocent, they are still trying to destroy the car," MacRoberts said.
The Kansas Justice Institute would support either of the two bills introduced, MacRoberts said.
One bill, House Bill 2648, requires a criminal conviction before seized property can be forfeited.
The second bill, House Bill 2640, would create a new process for criminal forfeiture of property valued at more than $100,000 and prohibit law officers from seizing less than $200 in cash or vehicles worth less than $2,000, the Topeka Capital-Journal reported.
However, MacRoberts thinks it is unlikely either bill will pass this year.
"But I think this is a really good start," he said. "And I think it's good to start the conversation. People have been talking about forfeiture for a while, but now people are starting to realize what's happening. It's a great way to kind of start the conversation and keep us on course to reform asset forfeiture."
There is a growing awareness of how the forfeiture process has been abused, MacRoberts said.
"The more people hear about it and the horror stories, such as people's life savings being seized, their cars being seized, I think they are going to realize that it's time to reform the system."