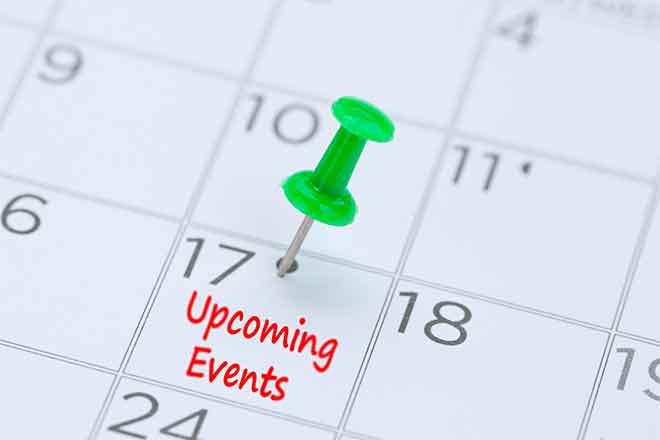 Published
Saturday, March 14, 2020
Listen to Liz Hulteen animated explanations of the Bible accounts and explanations of the Hebrew customs and language. Classes held Tue Feb25 - Apr 7 1:00-3:00 pm at 305 East 13 St. Eads
Kiowa County Commissioners Meeting Mar 12 Open to the public 9:00am - Commissioners will recess 12 - 1 for lunch - 4 day notice is preferred for posted agenda
Eads Drivers License Schedule Mar 17-18-24-25-31
Eagle Nest Preschool -Child Find Screenings Eads School will be conducting Child Find screenings on Friday March 27, 2020 at the Eads Elementary building 9:00 a.m. to 3:30 p.m. Child Find is a series of FREE screenings to evaluate the vision, hearing, and language development, as well as the physical and cognitive skills of children from birth to 5 years of age. Also Eagles Nest Preschool preregistration held during this time. If you would like to bring your child, please call 438-2080 to make an appointment
Eads Drivers License DD-214 or Active Military ID must be presented at time of renewal for Military Insignia to be placed on you license
MVR Reports available Kiowa County Clerk Office 1305 Goff St. 719-438-5421
The Sand Creek Massacre National Historic Site will switch to its summer schedule beginning Sunday, March 1. The site will be open Thursday through Monday from 9:00 a.m. to 4:00 p.m., Closed Tuesday and Wednesday. The site will remain open for all three 2020 summer federal holidays - Memorial Day (May 25), Independence Day (July 4), and Labor Day (September 7).
Sand Creek Massacre National Historic Site offers daily programs on site at 10:00 a.m. and 2:00 p.m. These programs focus on the people, places, and events of the Sand Creek Massacre. Group tours of the park may be arranged in advance, when staffing permits, by contacting the park at 719-729-3003.
Coming in April Sand Creek Massacre National Historic Site - New Visitor Center Grand Opening.