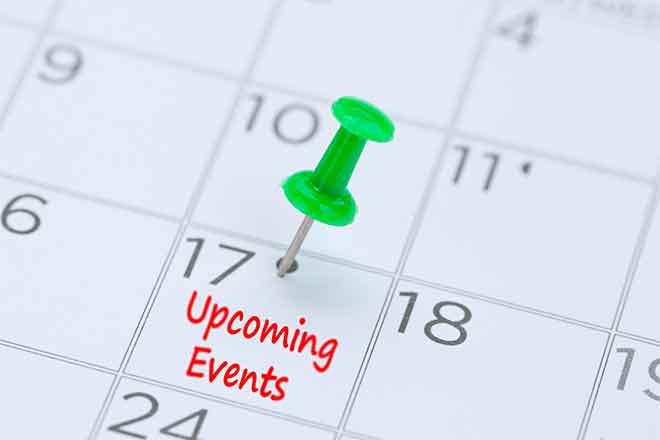 Published
Friday, October 4, 2019
Kiowa County Commissioners Meeting October 10-24-Nov 14 - Open to the public 9:00am - Commissioners will recess 12 - 1 for lunch - 4 day notice is preferred for posted agenda
Eads Drivers License Schedule October 8-9-15-16-23-28
Eads Drivers License DD-214 or Active Military ID must be presented at time of renewal for Military Insignia to be placed on you license
County Line Rivals will be holding their first Chili Cook off Sat. October 12 from 11:00am-2:00pm @ Eads Football Field. Vote for the BEST CHILI. More information shelbygoodrich74@gmail.com or 719-980-2846
The Town of Haswell will be holding it's annual Fall Bazaar on Saturday, October 26, 2018 from 9 am to 3 pm at the Haswell Community Building. A fundraiser lunch will also be available to purchase from 11 am to 1:30 pm. For additional information or booth space, please call Michelle at (719) 436-2246
MVR Reports available Kiowa County Clerk Office 1305 Goff St. 719-438-5421
Kiowa County Public Library has a year-round book sale! Sale shelves includes a variety of books from great authors to informative reference books! Normal cost between 25C/ (kid's books) and $1.00. We also have inexpensive music CD's, some DVD movies and free magazines. Watch for our periodic sales
Sand Creek Massacre National Historic Site Winter Hours. Starting on October 1, 2019 The park will be open Monday through Friday 9am to 4pm. Closed Saturday and Sunday. Ranger programs will be offered at 10am and 2pm Monday through Friday. For more information, contact Teri Jobe, Sand Creek Massacre NHS, (719) 438-5916 or visit www.nps.gov/sand. Entrance to the Sand Creek Massacre NHS is free.