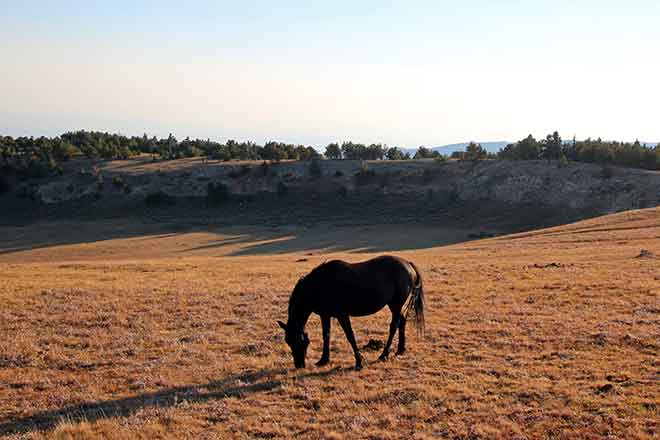 Published
Tuesday, August 11, 2020
(The Center Square) - The U.S. Bureau of Land Management officially switched its headquarters to Grand Junction Monday, the agency tasked with managing over 245 million federal acres announced.
Interior Secretary David Bernhardt signed an order Monday "formally establishing" the Western Slope city as BLM's headquarters, which was previously located in Washington, D.C.
The agency's top officials argue the move will save taxpayer dollars and improve relations by moving land managers closer to the lands they manage. A vast majority of BLM-managed land is located in western states.
"This relocation strengthens our relationship with communities in the West by ensuring decision makers are living and working closer to the lands they manage for the American people," Bernhardt, a Rifle, Colo. native, said in a statement. "This effort will also save a great deal of money that can be reinvested in our field operations."
The relocation has been heavily criticized by environmental groups and some Democrats in Congress who argue it will undermine the agency's influence by being further from the nation's capital. Despite the pushback, the move found support from Gov. Jared Polis, a Democrat, and U.S. Sens. Michael Bennet, D-Colo., and Cory Gardner, R-Colo.
The agency first said it would relocate its headquarters in July 2019, and secured a lease to office space in Grand Junction last September.
BLM said Monday that "most assigned staff will be on duty" in the Grand Junction headquarters by the end of the month.
The Trump administration also has been scrutinized for delegating William Perry Pendley as acting BLM head while also serving as deputy director for policy and programs, citing his previous writings critical of public lands and his legal background defending property rights.
"The BLM strives to be a good neighbor and responsible steward of America's public lands. Relocating our headquarters West furthers that effort," Perry Pendley said Monday about the headquarters' official designation.