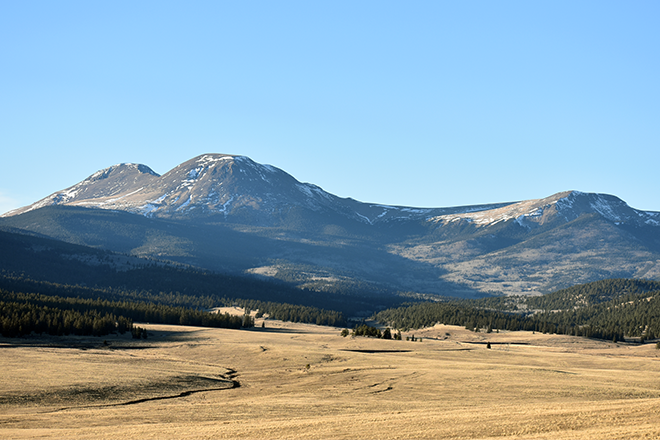 Published
Tuesday, July 16, 2019
By Derek Draplin | The Center Square
The U.S. Bureau of Land Management headquarters will be relocated from Washington, D.C. to Grand Junction, Colo.
U.S. Sen. Cory Gardner, R-Colorado, confirmed the move in a statement Monday and took credit as the "chief architect" of the plan.
"Today is a historic day for our nation's public lands, western states, and the people of Colorado," Gardner said. "Relocating the Bureau of Land Management to the Western Slope of Colorado will bring the bureau's decision makers closer to the people they serve and the public lands they manage."
Gardner had floated the idea in the early days of the Trump administration. It's unclear when the bureau will officially move.
"The problem with Washington is too many policy makers are far removed from the people they are there to serve," he said. "Ninety-nine percent of the land the BLM manages is west of the Mississippi River, and so should be the BLM headquarters. This is a victory for local communities, advocates for public lands, and proponents for a more responsible and accountable federal government."
BLM manages public land and natural resources on 245 million acres, most of which are located in 12 western states - Alaska, Arizona, California, Colorado, Idaho, Montana, Nevada, New Mexico, Oregon, Utah, Washington and Wyoming. It also manages 15,000 acres of public land in eastern states.
In addition to land management, the bureau also manages livestock grazing and wild horse and burro programs in western states.
E&E News, which covers energy and environment issues, reported that sources believe the move will happen by Oct. 1 and will cost $5 million, which will need congressional approval.
BLM is expected to officially announce the relocation plans on Tuesday.
Proponents of the move argue putting federal workers closer to the land and resources will in-turn save taxpayer dollars, rather than managing western lands from Washington, D.C.
Colorado Gov. Jared Polis sad his administration is "thrilled" to welcome the BLM to the state.
"As I stated to Secretary Bernhardt many times, Grand Junction is the perfect location for the BLM because of community support, location closer to the land BLM manages, and the positive impact it will have on our western Colorado economy," Polis said. "Hard to think of a better place to house the department responsible for overseeing our beloved public lands."
Grand Junction is a town of 63,374 on the Western Slope. Denver, the state capital on the Front Range, also was under consideration. Grand Junction is 243 miles west of Denver.
Gardner is facing a tough re-election in 2020, a seat that's considered to be in danger for Republicans.