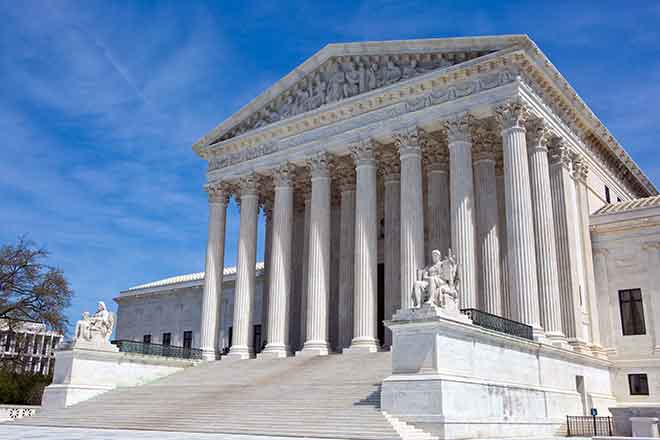 Published
Tuesday, May 18, 2021
(The Center Square) - The U.S. Supreme Court agreed Monday to hear oral arguments in a lawsuit filed against a Mississippi law that prohibits abortions from being performed after 15 weeks of a pregnancy.
In Dobbs, MS Health Officer, et al. v Jackson Women's Health, et al., the high court granted a petition to hear one specific question asking the justices to reexamine the viability standard used in three cases: Roe v. Wade in 1973, Planned Parenthood of Southeastern Pennsylvania v. Casey in 1992, and Whole Women's Health v. Hellerstedt in 2016.
The Supreme Court wrote that it would hear the petition on the question of "Whether the Fifth Circuit correctly concluded that a Mississippi statute banning abortion after 15 weeks - months before viability - is unconstitutional under nearly fifty years of precedent holding that it is unconstitutional to ban abortion before viability, including Planned Parenthood of Southeastern Pennsylvania v. Casey, 505 U.S. 833 (1992), and Whole Woman's Health v. Hellerstedt , 136 S. Ct. 2292 (2016)."
The court is expected to hear the case in its fall term, which begins in October. A decision would likely be announced by June 2022.
At issue is a Mississippi law that was enacted in 2018 prohibiting abortions after 15 weeks gestation. The bill includes exceptions for medical emergencies and in cases of severe fetal abnormalities.
The law prohibits a physician from performing an abortion without first determining the probable gestational age of the unborn child. The determination of probable gestational age is stipulated to be made according to standard medical practices and would suspend or revoke a physician's license if the law is violated.
A federal judge blocked the law shortly after it was passed. Two years later, the Fifth U.S. Circuit Court of Appeals upheld the judge's decision, citing precedent set by Roe v Wade. The case was appealed to the Supreme Court, which granted its request to be heard.
Liberty Counsel Founder and Chairman Mat Staver said the court's decision to hear the case "is a positive step toward finally overturning the tragic decision of Roe v. Wade made 48 years ago and subsequent abortion precedent. Abortion takes the life of an innocent human being and has enormous physical and psychological consequences on the mother. It's time to stop committing human genocide in this nation, and Mississippi now can take the lead."
President Joe Biden says he is committed to codifying Roe v Wade into federal law regardless of what the Supreme Court decides in the case.
"The president is committed to codifying Roe, regardless of the ... outcome of this case," White House press secretary Jen Psaki said Monday.
"Generally speaking, given this is a state law, I can say that over the last four years critical rights like the right to health care, the right to choose, have been under withering and extreme attack, including through draconian state laws," Psaki said. "And the president and the vice president are devoted to ensuring that every American has access to health care, including reproductive health care, regardless of their income, ZIP code, race, health insurance status or immigration status."