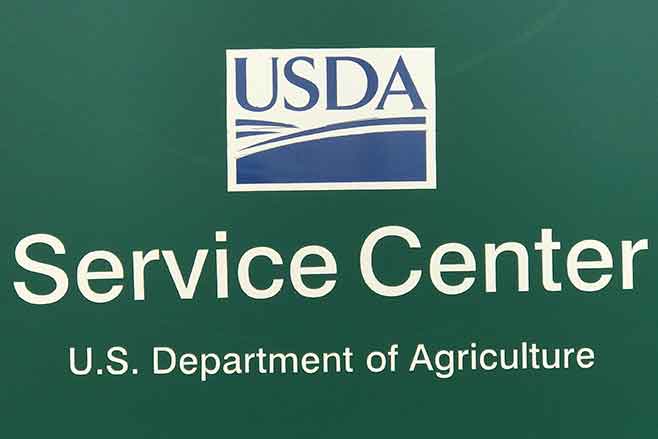 Published
Monday, April 19, 2021
IMPORTANT DATES TO REMEMBER:
CRP General CRP signup #56 - Extended indefinitely
CORONAVIRUS FOOD ASSISTANCE PROGRAM - Signup reopened
CRP EMERGENCY GRAZING AVAILABLE - Contact the FSA Office if interested.
PRIMARY NESTING SEASON - March 15 - July 15
Disclaimer: Information in this UPDATE is pertinent to Kiowa County FSA only. Producers reading this and that do not have FSA interest in Kiowa County are advised to contact their local FSA Office.
THE USDA SERVICE CENTER HAS A DROP BOX AVAILABLE ON THE EAST SIDE OF THE BUILDING.
REPORTING FAILED 2021 WHEAT ACRES
The FSA Office is beginning to receive notification from producers that crop insurance has released some or all planted crop year 2021 wheat acres. In Kiowa County, the office will NOT process any requests for failed wheat acres until the crop insurance appraisals are received. Therefore, producers who have failed wheat acres will need to request a copy of the appraisals from either the crop insurance adjuster or agent to be sent to the insured and/or the FSA office electronically. Once FSA receives the completed appraisals; producers can then complete the required paperwork for failed acreage credit.
Producers with uninsured or uninsurable wheat acres need to contact the FSA office before destroying the planted acres if failed acreage credit is going to be requested.
AMERICAN RESCUE PLAN DEBT PAYMENTS
Information below is from Farmers.gov website.
The American Rescue Plan includes provisions for USDA to pay up to 120% of loan balances, as of January 1, 2021, for Farm Service Agency (FSA) Direct and Guaranteed Farm Loans and Farm Storage Facility Loans debt relief to any socially disadvantaged producer who has a qualifying loan with FSA. This includes producers who identify as one or more of the following: Black/African American, American Indian, Alaskan Native, Hispanic/Latino, Asian American, or Pacific Islander. Since this debt payment will qualify as income, Congress determined the 20% additional payment is intended to help mitigate liabilities that occur when clearing a debt, which may include tax liabilities, among others.
How to Participate
No action on your part is needed right now to participate. FSA is currently compiling and analyzing balances for all types of loans and is determining the most efficient way to make payments. Once finalized, FSA will provide the payment process in writing to all Farm Storage Facility Loans and Direct and Guaranteed Farm Loans borrowers. In addition, details of the process and your debt payment amount will be reviewed with you prior to final processing.
Eligible Borrowers
Eligible borrowers include those who identify as one or more of the following: Black/African American, American Indian, Alaskan native, Hispanic/Latino, Asian American, or Pacific Islander. The American Rescue Plan Act uses Section 2501 of the Food, Agriculture, Conservation, and Trade Act of 1990 as the definition of Socially Disadvantaged farmers and ranchers.
If you're uncertain of your demographic designation on file at FSA, you can contact your local service center to verify your classification on record. If an update or correction is needed, you may either fill out USDA Form AD-2047 or work with your local service center to update your record, including race and ethnicity.
Eligible Loans
Eligible loans are those:
Made directly by FSA, including Farm Storage Facility Loans, Direct Farm Ownership Loans, Farm Operating Loans, including Microloans and Youth Loans, Emergency Loans, Conservation Loans, and Soil and Water Loans; and
Guaranteed by FSA and made by an approved lender, including Farm Ownership Loans, Farm Operating Loans, and Conservation Loans.
Both delinquent and current loans are eligible. Debts associated with these types of loans that have been referred for offset or collection are also eligible.
Certain USDA loans are not eligible, including Marketing Assistance Loans and Rural Development loans. Also, loans from commercial lenders such as banks, credit unions or Farm Credit institutions that do not include an FSA guarantee are not eligible.
More information is available on American Rescue Plan at Farmers.gov website and search for 'frequently asked questions'
KIOWA COUNTY FARM SERVICE AGENCY COUNTY COMMITTEE
Michael Zimmerman - LAA3 - West area - Committee Chairperson
Sean Harkness - LAA 1 - East area - Committee Vice-Chairperson
Destiny Haase - LAA 2 - Central area - Committee Regular Member
USDA SERVICE CENTER CONTACT INFORMATION
409 E Lowell Ave.
PO Box 188 - Eads, CO 81036
Telephone 719-438-5851 FSA (Ext 2), NRCS (Ext 3). FSA Fax number: fax2mail 844-332-7501
FSA - Farm Service Agency
NRCS - Natural Resource Conservation Service
KIOWA COUNTY FARM LOAN CONTACT INFO - CALL FOR AN APPOINTMENT
Telephone 719-336-3437 (ext2)
Mary Rhoades, mary.rhoades@usda.gov,
Nicole Lubbers, nicole.lubbers@usda.gov
SERVICE CENTER OFFICE HOURS:
Monday through Friday - 8:00 a.m. to 4:30 p.m.
RECEIVE FSA INFORMATION
Visit website www.Farmers.gov for up to date information on the 2018 Farm Bill.
Receive text messages - Text COKiowa to FSANow (372-669) to subscribe.
Subscribe to GovDelivery emails: Visit www.fsa.usda.gov/subscribe or contact your local FSA Office.
For information on programs visit our website located at www.fsa.usda.gov or like us on Facebook or follow us on Twitter.
USDA is an equal opportunity employer.