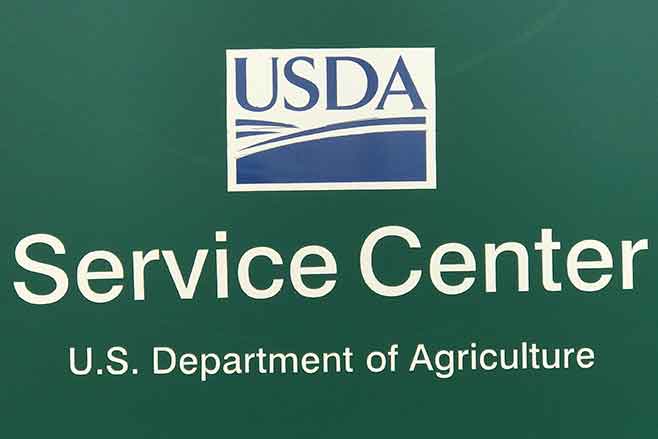 Published
Tuesday, April 6, 2021
IMPORTANT DATES TO REMEMBER:
CRP General CRP signup #56 - Extended indefinitely
CORONAVIRUS FOOD ASSISTANCE PROGRAM - see article below for details
CRP EMERGENCY GRAZING AVAILABLE - Contact the FSA Office if interested.
PRIMARY NESTING SEASON - March 15 - July 15
Disclaimer: Information in this UPDATE is pertinent to Kiowa County FSA only. Producers reading this and that do not have FSA interest in Kiowa County are advised to contact their local FSA Office.
THE USDA SERVICE CENTER HAS A DROP BOX AVAILABLE ON THE EAST SIDE OF THE BUILDING.
REPORTING FAILED 2021 WHEAT ACRES
The FSA Office is beginning to receive notification from producers that crop insurance has released some or all planted crop year 2021 wheat acres. In Kiowa County, the office will NOT process any requests for failed wheat acres until the crop insurance appraisals are received. Therefore, producers who have failed wheat acres will need to request a copy of the appraisals from either the crop insurance adjuster or agent to be sent to the insured and/or the FSA office electronically. Once FSA receives the completed appraisals; producers can then complete the required paperwork for failed acreage credit.
Producers with uninsured or uninsurable wheat acres need to contact the FSA office before destroying the planted acres if failed acreage credit is going to be requested.
CRP EMERGENCY GRAZING DURING PRIMARY NESTING SEASON
Many counties in Colorado are eligible for Emergency grazing of eligible CRP acres. If interested in Emergency grazing of CRP; we encourage producers to contact your local FSA office for more information.
Producers who request to graze during the primary nesting season, which is March 15 through July 15 must do the following before grazing can be approved:
Call the FSA office to begin the necessary paperwork.
NRCS personnel will need to make a field visit to determine if the land can sustain grazing.


if the contract was grazed after October 1, 2020; the request will be disapproved.
If the contract was grazed prior to October 1, 2020; there has to be sufficient grass height to allow grazing again. A six-inch grass height must be maintained on all CRP contracts.
If the contract is approved for grazing, the CRP contract participants and the producer with the livestock must sign paperwork at the FSA Office. Grazing plans will be written at 50% stocking rate during primary nesting.
Grazing may commence when the producer receives a phone call from FSA personnel that the grazing has been approved. Official notification in writing will follow.
AT NO TIME CAN FEEDING OF BALES BE ALLOWED ON THE CRP ACRES.
NOTE: If NRCS determines the grazing cannot sustain grazing, CRP producers will be notified.
Haying is not authorized during PNS or primary nesting season.
Ineligible acres are: SAFE or State Acres for Wildlife Enhancement acres. In Kiowa those are acres enrolled into the Lesser Prairie Chicken SAFE CRP program.
CORONAVIRUS FOOD ASSISTANCE PROGRAM UPDATE
FSA offices started issuing the 'TOP-UP' payments on Monday morning to eligible producers who had applied under one or both of Coronavirus program listed below. The payments are based off of approved CFAP or CFAP 2 applications; there is no action required from the producer.
CFAP program


Payments are based on the producer's eligible highest owned inventory of eligible livestock, including breeding stock between the dates of April 16, 2020 to May 14, 2020. The payment issued last year under this program and the top-up payment count towards the $250k limitation. There are provisions to increase the limitation for entities only (see information below).
Rates are as follows.

Feeder Cattle: 600 # or less - $7.00 per head
Feeder Cattle: 600 # or more - $25.50 per head
Slaughter Cattle: Fed Cattle - $63.00 per head
Slaughter Cattle: Mature Cattle - $14.75 per head
All other Cattle: $17.25 per head

CFAP 2 program


Payments are based off producers share of 2020 planted acres. Payment is $20.00 per acre and the maximum payment limitation per person or entity is $250,000.00. The payment issued last year under this program and the top-up payment count towards the $250k limitation. There are provisions to increase the limitation for entities only (see information below).
Crops included in the top up payments are below:
Price-trigger commodities
Corn
Sorghum
Soybeans
Sunflowers
Wheat
Flat-rate crops
NOTE: Only crops relevant to Kiowa County are listed; for a complete listing visit farmers.gov
The payments should be in bank accounts by Friday, April 9 at the latest. Payments will be generated by program; therefore, if producers applied for both programs there will be two payments.
This 'top-up' payment is included in the CFAP or CFAP 2 $250,000.00 program payment limitation per person or direct attribution. There could be producers who earn payments through different entities, but do not 'see' the money in their personal bank account. Payments are issued in the order that they appear in the computer system; FSA has no way to control the direct attribution process.
REQUESTING AN INCREASE TO A LEGAL ENTITY'S PAYMENT LIMITATION
A CFAP applicant that is a corporation, LLC, LP, trust, or estate qualifying for the CFAP-1 cattle top-up payment or the CFAP-2 price trigger or flat-rate top-up payment, or applying for CFAP-2, may request an increase in the $250,000.00 payment limitation. An authorized representative of a legal entity may revise a previously filed CFAP-1 or CFAP-2 application to provide names of 2 or 3 persons who are members of the legal entity that provided 400 or more hours of actively personal labor, active personal management, or a combination thereof. The authorized representative must sign the revised application.
APPLYING FOR CFAP 2 ASSISTANCE
Producers who did not apply for CFAP-2 assistance need to contact their local FSA Office to determine eligibility and information regarding applying for assistance. Deadline to apply has not been established.