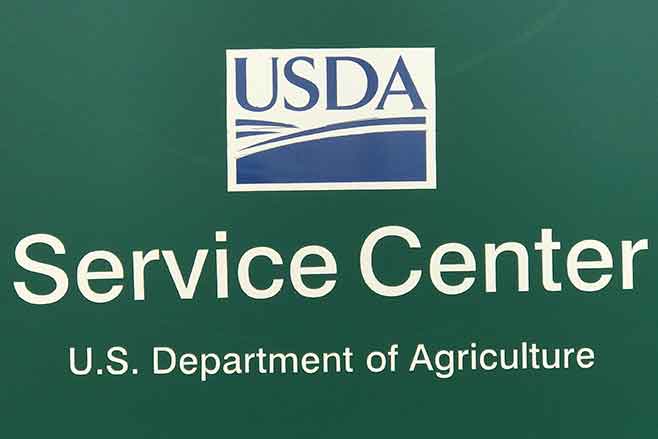 Published
Tuesday, December 13, 2022
IMPORTANT DATES TO REMEMBER
EMERGENCY GRAZING AVAILABLE ON CERTAIN CRP CONTRACTS
2022 LIVESTOCK FORAGE PROGRAM - Applications are being accepted. Deadline to submit signed application, January 30, 2023.
2023 ARCPLC Election and Enrollment - Deadline March 15, 2023
SERVICE CENTER CLOSED: Monday, December 26 and Monday, January 2 in observance of Christmas and New Year's Holiday.
Disclaimer: Information in this UPDATE is pertinent to Kiowa County FSA only. Producers reading this and that do not have FSA interest in Kiowa County are advised to contact their local FSA Office.
THE USDA SERVICE CENTER HAS A DROP BOX AVAILABLE ON THE EAST SIDE OF THE BUILDING.
US DROUGHT MONITOR
The D2 drought designation expanded this past week to include all the eastern plains. The weather system scheduled to hit much of Colorado this week doesn't appear to give any moisture for SE Colorado, unfortunately the wind is to be scheduled to show up.
THE AG CENSUS
USDA is currently conducting the 2022 Census of Agriculture. The census is completed once every 5 years and takes only a few minutes to complete. The information you provide is confidential and used for statistical purposes only. Results from the 2022 Census of Agriculture will play a role in determining future decisions about:
Agricultural research
Beginning farmer programs
Conservation programs
New agricultural technologies
Production practices
Rural economic development
Telecommunications connectivity (i.e., broadband expansion)
Transportation and marketing locations
and more.....
Producers who received a census form or postcard and have questions about completing the census can contact their local FSA Office for assistance. The deadline to complete the census is February 6, 2023.
USDA Expands Farmers.gov to Include Farm Records
Producers with farmers.gov accounts can now access farm records and maps online, the latest self-service feature added to the U.S. Department of Agriculture (USDA) website.
You can quickly and easily access your land information in real time by desktop computer, tablet, or phone. Capabilities include:
View, print and export detailed farm records such as cropland, base acres, yields, CRP acres, land ownership details, and much more.
View, print and export farm/tract maps that can be provided to lenders, chemical or fertilizer providers, and FSA for reporting acreage and crop insurance agents; and
Export common land unit (field) boundaries as ESRI shapefiles.
The ability to access these records on demand without a visit to the service center saves you time and money.
Farmers.gov now includes the most popular functionalities from FSAFarm+, the FSA portal for producers, while providing enhanced functionality and an improved user experience. A new enhancement expands the scope of accessibility to include farmers and ranchers who are members of an entity, as well as people with a power of attorney form (FSA-211) on file with FSA.
Managing USDA Business Online
Using farmers.gov, producers, entities and those acting on their behalf can also:
View, upload, download, and e-sign conservation documents.
Request financial assistance, including submitting a program application.
View and submit conservation requests.
View technical references and submit questions.
Access information on current and past conservation practices, plans and contracts.
Report practice completion and request practice certification.
View farm loan and interest information (producers only).
Future includes adding the ability to import and view other shapefiles, such as precision agriculture planting boundaries.
To access your information, you'll will need a USDA eAuth account to login to farmers.gov. After obtaining an eAuth account, producers should visit farmers.gov and sign into the site's authenticated portal via the Sign In/Sign Up link at the top right of the website. Google Chrome, Mozilla Firefox or Microsoft Edge are the recommended browsers to access the feature.
In addition to the self-service features available by logging into farmers.gov, the website also has ample information on USDA programs, including pandemic assistance, farm loans, disaster assistance, conservation programs and crop insurance. Recently, USDA updated the navigation and organization of the site as well as added some new webpages, including "Get Involved," "Common Forms," and "Translations."