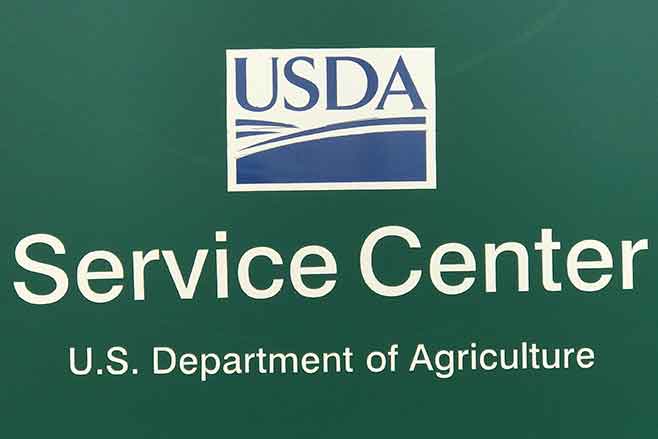 Published
Monday, December 19, 2022
IMPORTANT DATES TO REMEMBER
EMERGENCY GRAZING AVAILABLE ON CERTAIN CRP CONTRACTS
2022 LIVESTOCK FORAGE PROGRAM - Applications are being accepted. Deadline to submit signed application, January 30, 2023.
2023 ARCPLC Election and Enrollment - Deadline March 15, 2023
SERVICE CENTER CLOSED: Monday, December 26 and Monday, January 2 in observance of Christmas and New Year's Holiday.
Disclaimer: Information in this UPDATE is pertinent to Kiowa County FSA only. Producers reading this and that do not have FSA interest in Kiowa County are advised to contact their local FSA Office.
THE USDA SERVICE CENTER HAS A DROP BOX AVAILABLE ON THE EAST SIDE OF THE BUILDING.
MERRY CHRISTMAS
The employees at the Service Center wish all our producers a Merry Christmas and a Happy New Year. The Service Center will be closed on Monday, December 26, 2022 and Monday, January 2, 2023.
US DROUGHT MONITOR
This week's drought monitor didn't have much change for Colorado; the D4 drought conditions are still present in Kansas and Nebraska
Obtaining Payments Due to Deceased Producers
In order to claim a Farm Service Agency (FSA) payment on behalf of a deceased producer, all program conditions for the payment must have been met before the applicable producer's date of death.
If a producer earned a FSA payment prior to his or her death, the following is the order of precedence for the representatives of the producer:
administrator or executor of the estate
the surviving spouse
surviving sons and daughters, including adopted children
surviving father and mother
surviving brothers and sisters
heirs of the deceased person who would be entitled to payment according to the State law
For FSA to release the payment, the legal representative of the deceased producer must file a form FSA-325 to claim the payment for themselves or an estate. The county office will verify that the application, contract, loan agreement, or other similar form requesting payment issuance, was signed by the applicable deadline by the deceased or a person legally authorized to act on their behalf at that time of application.
If the application, contract or loan agreement form was signed by someone other than the deceased participant, FSA will determine whether the person submitting the form has the legal authority to submit the form.
Payments will be issued to the respective representative's name using the deceased program participant's tax identification number. Payments made to representatives are subject to offset regulations for debts owed by the deceased.
FSA is not responsible for advising persons in obtaining legal advice on how to obtain program benefits that may be due to a participant who has died, disappeared or who has been declared incompetent.
Applying for Farm Storage Facility Loans
The Farm Service Agency's (FSA) Farm Storage Facility Loan (FSFL) program provides low-interest financing to help you build or upgrade storage facilities and to purchase portable (new or used) structures, equipment and storage and handling trucks.
Eligible commodities include corn, grain sorghum, rice, soybeans, oats, peanuts, wheat, barley, minor oilseeds harvested as whole grain, pulse crops (lentils, chickpeas and dry peas), hay, honey, renewable biomass, fruits, nuts and vegetables for cold storage facilities, floriculture, hops, maple sap, rye, milk, cheese, butter, yogurt, meat and poultry (unprocessed), eggs, and aquaculture (excluding systems that maintain live animals through uptake and discharge of water). Qualified facilities include grain bins, hay barns and cold storage facilities for eligible commodities.
Loans up to $50,000 can be secured by a promissory note/security agreement, loans between $50,000 and $100,000 may require additional security, and loans exceeding $100,000 require additional security.
You do not need to demonstrate the lack of commercial credit availability to apply. The loans are designed to assist a diverse range of farming operations, including small and mid-sized businesses, new farmers, operations supplying local food and farmers markets, non-traditional farm products, and underserved producers.