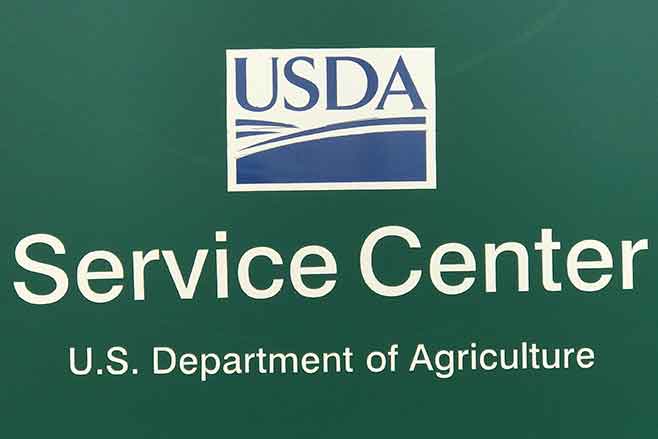 Published
Monday, July 8, 2019
IMPORTANT DATES TO REMEMBER:
2019 SPRING CROP CERTIFICATION DEADLINE - JULY 15 - call and schedule your appointment!
COUNTY COMMITTEE NOMINATIONS - LAA 3 (west end) - Nominations due August 1
FSA Farm Loan personnel in Eads Office - 2nd Tuesday every month
COC Meeting - TBD
CRP Primary Nesting Season March 15- July 15
CRP Routine Haying & Grazing - 2nd Season begins July 16
Disclaimer: Information in this UPDATE is pertinent to Kiowa County FSA only. Producers reading this and that do not have FSA interest in Kiowa County are advised to contact their local FSA Office.
COUNTY COMMITTEE NOMINATIONS
Eligible voters in LAA (Local Administrative Area) 3 should have received a postcard this week pertaining to the August 1 deadline for County Committee Nominations. Michael Zimmerman is presently the representative for this area.
To be elected to the County Committee, an eligible producer must be an eligible voter in LAA 3. You may nominate yourself or any other eligible voter. Nomination forms are available online or at the FSA office. August 1 is the deadline for nomination forms to be received in the FSA office.
CRP CONTRACTS
The FSA Office has received notification that active CRP contracts must be revised to match the acreage on the GIS map. Presently the CRP contract precision on acreage is at the tenth; while the GIS maps are at the hundredth; the contract must now reflect acreage to the hundredth. CRP contracts for nonresident owner and/or operators have been either emailed or sent by mail. It is important that when producers receive the contracts requiring signature; that they do not delay in signing and mailing back to the office. The FSA Office has an August 30 deadline for completion of this project so that payments can be issued in October.
This revision to the contract does not affect the producer's annual rental payment amount. Not all active contracts met the criteria to require a revision. Again, it's important when producers receive the contracts either by mail or email - complete the paperwork ASAP.
AGREAGE REPORTING DEADLINE
Next Monday, July 15 is the spring acreage reporting deadline for all spring planted crops and CRP. This deadline encompasses all crops that have been planted after November 15, 2019 (exception CRP). Acreage reported after the July 15 deadline could be subject to late filed fees. Late filed fees are $46.00 per farm.
MFP 2
The FSA Office as of July 7 has received no procedure or announcements concerning the second Market Facilitation Program (MFP). The office staff reads the same press information that the producers are reading. When the office does receive procedure and what information will be required to apply for the program; the office will act accordingly.