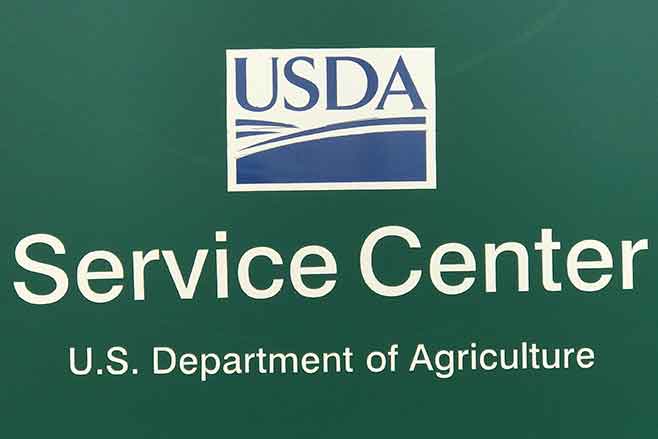 Published
Wednesday, June 8, 2022
IMPORTANT DATES TO REMEMBER
MONDAY, JUNE 20, 2022 - SERVICE CENTER CLOSED - OBSERVANCE OF JUNETEENTH HOLIDAY
EMERGENCY GRAZING ON CRP AVAILABLE - 50% stocking rate reduction during primary nesting season.
EMERGENCY RELIEF PROGRAM - Phase 1 - Deadline to submit application July 22, 2022
CROP CERTIFICATION DEADLINE - July 15, 2022
NRCS DEADLINE FOR CRP SU#58 CONSERVATION PLAN - July 29th
TIP - Transition Incentive Program - DEADLINE TO SUBMIT CRP 1-R - AUGUST 5, 2022.
Disclaimer: Information in this UPDATE is pertinent to Kiowa County FSA only. Producers reading this and that do not have FSA interest in Kiowa County are advised to contact their local FSA Office.
THE USDA SERVICE CENTER HAS A DROP BOX AVAILABLE ON THE EAST SIDE OF THE BUILDING.
D2 DROUGHT DESIGNATION
The D3 drought designation didn't last long for Kiowa County; as this weeks drought monitor has the county and other counties to the north and west with a D2 designation.
Most areas in the county received some precipitation over the weekend; there were some in the east end that had some on Friday and Sunday along with some hail.
EMERGENCY GRAZING OF CRP
Just a reminder on Emergency grazing of CRP acres is only authorized if the county is rated as a D2 or greater on the U.S. Drought Monitor. If conditions improve, the drought monitor reflect those changes and the County Committee determines conditions do not warrant continuing Emergency grazing, it will cease, and producers will be notified.
EMERGENCY RELEF PROGRAM
The ERP applications have been mailed out and producers have been returning the applications to the office for processing. Just a couple of reminders when completing the forms.
Read the cover letter.
Questions regarding units and computation of payment on RMA units and crops they need to CONTACT INSURANCE AGENT.
SBI signature is only required if claiming a share of the ERP payment.
The units are broken down to producer share of crop. Shares on the CCC-520 need to equal 100% per unit.
If landowners have an insurance policy and if the unit suffered a loss, the landowner will receive their own CCC-520 form.
Linkage requirement applies to all types of policies, including annual forage.
HAIL is not considered a qualifying disaster event and those losses are on the application. If the loss was due to hail; producer needs to contact their crop insurance agent.
LIVESTOCK FORAGE PROGRAM
The office will begin processing 2022 LFP or Livestock Forage Program applications. Kiowa County currently is eligible for a one-month payment for small grains for grazing and three-month payment on native grass.
The office will need to know the number of livestock eligible producers owned, share or cash leased or were a contract grower as of May 17, 2022. Eligible livestock had to be owned 60 days prior to the May 17, 2022. To qualify for LFP; producers must have interest in both livestock and grazing acres. Interest in one of the qualifying factors negates eligibility.
DAMAGE ASSESSMENT FROM FIRES
FSA is currently gathering damage assessments from producers who were affected by the fires south of Brandon and south of Haswell in April. Producers who received damage to property, contact the FSA Office to complete an assessment.