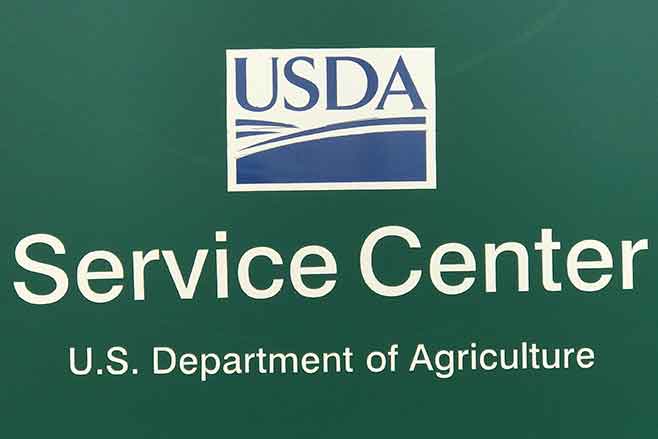 Published
Tuesday, May 4, 2021
IMPORTANT DATES TO REMEMBER:
CRP General CRP signup #56 - delayed
CORONAVIRUS FOOD ASSISTANCE PROGRAM - Signup reopened April 5 for at least 60 days.
ECP - Emergency Conservation Program signup ends May 21, 2021
CRP EMERGENCY GRAZING AVAILABLE - Contact the FSA Office if interested.
PRIMARY NESTING SEASON - March 15 - July 15
Disclaimer: Information in this UPDATE is pertinent to Kiowa County FSA only. Producers reading this and that do not have FSA interest in Kiowa County are advised to contact their local FSA Office.
THE USDA SERVICE CENTER HAS A DROP BOX AVAILABLE ON THE EAST SIDE OF THE BUILDING.
CRP SIGNUP CHANGES
FSA offices are currently waiting further instruction and the needed software changes to restart the CRP signup for contracts expiring September 30, 2021 and new offers for CRP.
EMERGENCY CRP GRAZING AFTER PRIMARY NESTING SEASON
Most of SE Colorado counties are currently eligible for Emergency grazing CRP acres during the primary nesting season which begins March 15 through July 15.
Refer to the image of the most recent U.S. Drought Monitor map; published on April 27, 2021 for the intensity of drought in the area. The Drought Monitor plays a vital role in eligibility for Emergency Haying and Grazing after primary nesting season - which will begin July 15, 2021.
However, after the primary nesting season the eligibility for continued Emergency haying and grazing change.
The main county eligibility requirement is -
All or any part of the county in which the CRP acreage is physically located is in a D2 (severe drought) or greater according to the US Drought Monitor.
We just want to make producers aware of the requirements for eligibility after primary nesting season. With some areas receiving beneficial moisture this past weekend; it will be interesting to see what the Drought Monitor will resemble on May 6 when it is published.
EMERGENCY CONSERVATION PROGRAM (ECP) Signup
Kiowa County FSA has received authorization to implement and accept applications for the Emergency Conservation Program (ECP) for EC-3 fencing practice for restoring permanent fencing for the land affected by fire in June 2020. ECP is a cost share program, the objective of ECP is to make assistance available to eligible agricultural producers for performing approved practices to rehabilitate farmlands and conservation structures damaged by a natural disaster, excluding drought.
NOTE: Funding has not been received for the program. At this point, FSA can only accept applications for cost share assistance.
APPLYING FOR ECP
Producers who wish to apply for ECP may do so before May 21, 2021. To apply producers must do the following -
Submit application FSA-848 at the FSA office. To complete the 848, FSA will need the following information -
Feet of fence producer is requesting assistance, broken down by owned and shared feet.
If there are 'shared' fences the office will need to list all producer's contributing to the cost of the practice.
Identify affected area on an aerial photo.
Estimation of start date.
Do not begin any of the fence restoration prior to applying and either FSA or NRCS has conducted a field inspection.
FUNDING FOR ECP
Once the 848 cost share request is filed - producers will receive a letter notifying them funding is not available; but a site inspection will be conducted by NRCS and/or FSA. As stated above, FSA is currently approved to implement ECP, but funding has not been approved.
IMPLEMENTING THE PRACTICE
If funding is approved and a producer determines to continue with implementing the practice, the fence must be built according to NRCS specifications. Contact either the FSA or NRCS office for those specifications.
Producers with questions please contact the FSA office. Again, signup for ECP ends on May 21.