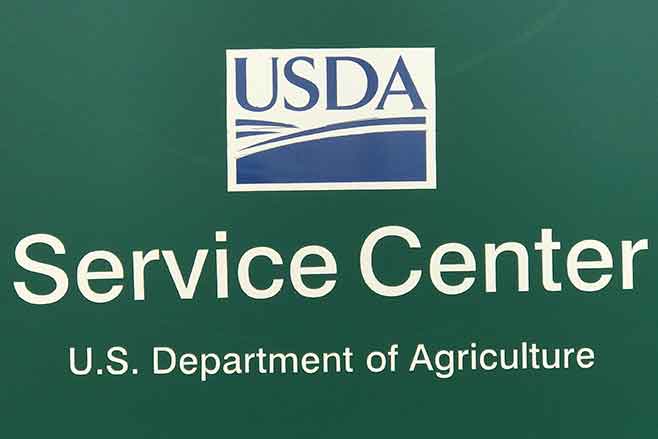 Published
Thursday, May 7, 2020
IMPORTANT DATES TO REMEMBER:
PRIMARY NESTING SEASON - March 15 - July 15 - NO ACTIVITY PERMITTED ON CRP
2020- ARCPLC enrollment - Deadline June 30, 2020
2020 PLC YIELD UPDATE - Deadline September 30, 2020
WHIP+ signup - Begins March 23, 2020
CRP Grasslands Signup - signup March 16 - May 15 - $6.00 an acre in Kiowa
Disclaimer: Information in this UPDATE is pertinent to Kiowa County FSA only. Producers reading this and that do not have FSA interest in Kiowa County are advised to contact their local FSA Office.
COVID-19 USDA GUIDANCE
There is no public access allowed into the Service Center at this time. Customers can call 719-438-5851 and schedule a phone appointment or can call with questions. The staff is working and will continue to provide customer service. Customers can use email, fax and phones to contact the office and/or employees. Contact information is provided below.
USDA Service Centers Open for Business by Phone Appointment Only
U.S. Department of Agriculture Service Centers are encouraging visitors to take precautionary measures to help prevent the spread of coronavirus.
The Kiowa County USDA Service Center will continue to be open for business by phone appointment only and field work will continue with appropriate social distancing. While our program delivery staff will continue to come into the office, they will be working with our producers by phone, and using online tools whenever possible. All Service Center visitors wishing to conduct business with the Farm Service Agency, Natural Resources Conservation Service, or any other Service Center agency are required to call to schedule a phone appointment.
Farm Service Agency: (719) 438-5851 extension 2 - Natural Resources Conservation Service: (719) 438-5851 extension 3
Employees may also be contacted by email; the addresses are listed below in the Service Center contact information.
Online services are available to customers with an eAuth account, which provides access to the farmers.gov portal where producers can view USDA farm loan information and payments and view and track certain USDA program applications and payments. Online NRCS services are available to customers through the Conservation Client Gateway. Customers can track payments, report completed practices, request conservation assistance, and electronically sign documents. Customers who do not already have an eAuth account can enroll at farmers.gov/sign-in.
For the most current updates on available services and Service Center status visit farmers.gov/coronavirus.
CRP GRASSLAND DEADLINE
FSA offices will be accepting eligible offers for CRP grasslands through Friday, May 15th. Through CRP Grasslands, participants retain the right to conduct common grazing practices, such as haying, mowing or harvesting seed from the enrolled land. Timing of some activities may be restricted by the primary nesting season of birds.
Participants will receive an annual rental payment, in Kiowa that rate is $6.00 per acre and may receive up to 50 percent cost-share for establishing approved conservation practices. The duration of the CRP contract is either 10 or 15 years. FSA will rank applications using several factors including existence of expiring CRP land, threat of conversion or development, existing grassland, and predominance of native species cover, and cost.
DROUGHT INTENSESIFYING
This week's drought monitor moved last week's D1 area in Colorado to a D2 rating; which encompassed most of the counties in NE Colorado. While listening and looking at different long-range forecasts; the chance of a wet spring and summer for SE Colorado doesn't seem to be likely.
What a difference a year can make; currently in Colorado, there is 24% of the state with no drought designation; at the same time last year 84% of the state has no drought designation.
Farmers and ranchers can do their part to document and confirm the intensity of the drought conditions by completing a drought impact report through Drought Monitor website. The drought authors are always reviewing the data entered and appreciate the local reports. The impact report can be found at https://droughtimpacts.unl.edu/Home.aspx.
GRASS LEASES
With the drought intensifying and while the county is currently NOT eligible for Livestock Forage Program (LFP). Now is a good time for ranchers to be certain any native pasture they are currently leasing or will be leasing to supply the FSA office with a copy of the lease. Producers who do not have a written lease are encouraged to secure one with the landowners. The FSA office has lease templates that can be used.
Kiowa counties growing season for livestock and grazing programs is April 15 - October 31. For an individual or entity to be eligible for LFP; eligible producers must have both livestock and grazing lands. The grazing land must be certified on FSA-578 to the individual who has control and risk in the acreage. If the producer does not have the grazing leases on file and acreage reports completed; the application and approval process will be delayed while the producer obtains the leases.
MAY INTEREST RATE
Interest rates for May are as follows and the Farm Storage Facility Loan rates are correct. Producers interested in constructing on farm storage contact the office for more information.
1.125 % crop year commodity loans
.250 - 3-year FSFL loan
.375 - 5-year FSFL loan
.625 - 7-year FSFL loan
.750 - 10 and 12-year FSFL loan