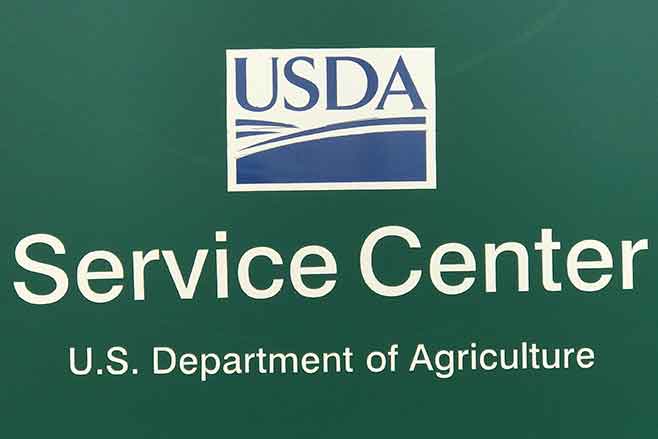 Published
Tuesday, October 6, 2020
IMPORTANT DATES TO REMEMBER:
CRP EMERGENCY GRAZING and HAYING - 30-DAY NO GRAZING HAS BEEN WAIVED FOR 2020. FSA OFFICES CAN ACCEPT NEW REQUESTS FOR HAYING AND GRAZING UNTIL DECEMBER 31, 2020
SERVICE CENTER CLOSED - MONDAY, OCTOBER 12 - OBSERVANCE COLUMBUS DAY
CFAP2 SIGNUP - DEADLINE DECEMBER 11, 2020 - Call and schedule your appointment.
2021 NAP GRASS APPLICATION DEADLINE - December 1, 2020
LFP - Signup ends January 30, 2021
Disclaimer: Information in this UPDATE is pertinent to Kiowa County FSA only. Producers reading this and that do not have FSA interest in Kiowa County are advised to contact their local FSA Office.
SERVICE CENTER CLOSED
The USDA Service Center will be closed on Monday, October 12 in observance of Columbus Day. The Service Center will reopen on Tuesday, October 13.
COC ELECTION
Hard to believe but County Committee election is right around the corner. In Kiowa County, Sean Harkesss is the current COC member representing LAA 1 here in Kiowa County. Local Administrative Area 1 is described as County Rd 59 to the Colorado/Kansas state line.
Ballots will be mailed November 2 and will need to be returned by December 7. Below is a short biography of the candidate.
Sean Harkness is a Kiowa County native, as he was born and raised in the Sheridan Lake area. Sean graduated from Plainview High School in 2002. Sean and his wife; Misty are the proud parents of 7 children. Sean farms with his father and together they grow dryland wheat, milo, corn, soybeans and sunflowers.
NOTE: Until funding for fiscal year 2021 is received; the office cannot approve or generate a payment for any CFAP 2 applications. CRP and ARCPLC payments are funded through the previous fiscal year; therefore, those payments will not be delayed.
OCTOBER PAYMENT CYCLE
The 2019 ARC-PLC payments will be issued to eligible participants beginning Tuesday, October 6. The rates for 2019 PLC or Price Loss Coverage will be as follows:
Wheat - 92 cents per bushel
Corn - 14 cents per bushel
Grain Sorghum - 62 per bushel
Sunflowers final PLC price will not be finalized until November 30.
Farmers will need to multiply the PLC payment rate times their farm-level approved FSA yield times 85% times their base acres to generate their total expected PLC payment for their farm. The PLC payment is subject to payment limits and sequestration reduction of 5.9 percent.
The 2020 CRP annual rental payments will be issued the week of October 13. As always, payments will be the top priority and we will do our best to get the payments issued in a timely manner. At this point, if producers do not have payments in their bank account by Friday, October 23 - please contact the office.
CFAP 2
Hallie has begun processing the applications for the CFAP 2 program. Many producers have come by and signed the applications or emailed the applications back into the office. The office is currently working off of a listing that was produced when producers called inquiring about the program. Producers with crop information only, the application process will be fairly simple as that information is computer generated. Producers with livestock will take some additional time, as you will find out below. Producers can call or email the office to schedule an appointment.
I have bolded a few words in the news release and explanation of why is below -
all classes of wheat - for CFAP, only production of 2019 durum wheat was eligible, with CFAP 2 planted acres for 2020 for all classes of wheat are eligible.
Prevented planted acres are not eligible on any 2020 crop.
Breeding stock for hogs, cattle and sheep are INELIGIBLE for CFAP 2. - Definition from CFAP handbook - breeding stock is defined as the following and therefore NOT ELIGIBLE:
Cattle - cows and bulls
Pigs - boars and sows
Lambs - rams and ewes
Price Trigger Commodities - the acre and yield information will automatically autofill from FSA's database which will make submitting a completed signed application not possible.
Flat rate crops - crops that either do not meet the 5% price decline trigger or do not have data available to calculate a price change. There are a number of crops eligible for the $15.00 an acre flat rate payment; however, I'm only going to list the crops that would be planted in this area, alfalfa, hemp, millet and triticale. For a complete listing of crops and more information on all FSA programs visit www.farmers.gov website