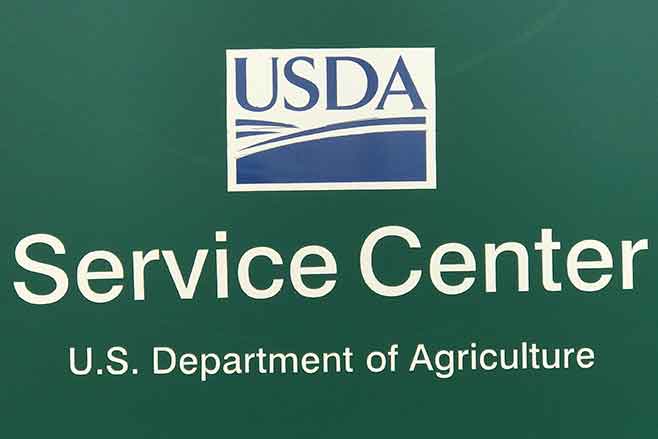 Published
Saturday, December 2, 2017
IMPORTANT DATES TO REMEMBER:
CRP Contract Management - Contact FSA or NRCS with questions. Producers have been notified of required completion dates.
County Committee Meeting - TBD
October 1st - November 30th - Fiscal Year 2018 First CRP grazing period - Contract Management. FSA and NRCS approval required
NOW!! - File form CCC-633 EZ page 1 with FSA before losing beneficial interest to maintain Loan Deficiency Payment (LDP) eligibility. (To request payments, producers need to submit page 2 of the CCC-633EZ)
FARM LOAN Personnel in Kiowa County Service Center - December 12th
CRP Continuous Signup - CRP Grassland OFFERS ONLY. Producers interested are urged to contact FSA Office.
Disclaimer: Information in this UPDATE is pertinent to Kiowa County FSA only. Producers reading this and that do not have FSA interest in Kiowa County are advised to contact their local FSA Office.
---
PRICE LOSS COVERAGE PAYMENTS
The balance of the 2016 PLC payments will be issued in December, the final payment rate for sunflowers were announced on December 1st.
SUNFLOWERS - .0275 per pound.
Payments can be computed as follows -
85% of sunflower base acres x PLC payment yield x .0275 x producer share x sequestration rate 6.9 = payment
Producers with sunflower base acres and who elected the PLC program will be receiving a payment, if all eligibility paperwork has been completed.
Loans for Targeted Underserved Producers
FSA has a number of loan programs available to assist applicants to begin or continue in agriculture production. Loans are available for operating purposes and/or to purchase or improve farms or ranches. While all qualified producers are eligible to apply for these loan programs, the FSA has provided priority funding for underserved applicants. An underserved applicant is one of a group whose members have been subjected to racial, ethnic or gender prejudice because of his or her identity as members of the group without regard to his or her individual qualities. For purposes of this program, underserved groups are women, African Americans, American Indians, Alaskan Natives, Hispanics, Asian Americans, and Pacific Islanders. If producers or their spouses believe they would qualify as underserved, they should contact their local FSA office for details. FSA loans are only available to applicants who meet all eligibility requirements and are unable to obtain the needed credit elsewhere.
Disaster Set-Aside (DSA) Program
FSA borrowers with farms located in designated primary or contiguous disaster areas who are unable to make their scheduled FSA loan payments should consider the Disaster Set-Aside (DSA) program.
DSA is available to producers who suffered losses as a result of a natural disaster and is intended to relieve immediate and temporary financial stress. FSA is authorized to consider setting aside the portion of a payment/s needed for the operation to continue on a viable scale.
Borrowers must have at least two years left on the term of their loan in order to qualify.
Borrowers have eight months from the date of the disaster designation to submit a complete application. The application must include a written request for DSA signed by all parties liable for the debt along with production records and financial history for the operating year in which the disaster occurred. FSA may request additional information from the borrower in order to determine eligibility.
All farm loans must be current or less than 90 days past due at the time the DSA application is complete. Borrowers may not set aside more than one installment on each loan.
The amount set-aside, including interest accrued on the principal portion of the set-aside, is due on or before the final due date of the loan.
Kiowa County FSA Committee
Destiny Haase - LAA 2 - Central area - Committee Chairperson
Sean Harkness - LAA 1 - East area - Committee Vice-Chairperson
Michael Zimmerman - LAA3 - West area - Committee Regular Member
USDA SERVICE CENTER CONTACT INFORMATION
Telephone 719-438-5851 FSA (Ext 2), NRCS (Ext 3). FSA Fax number: fax2mail 844-332-7501
E-mail individuals firstname.lastname@co.usda.gov (Example firstname.lastname@co.usda.gov, dawna.weirich, charla.ferris, hallie.barlow, marvin.watson, marlin.miller
KIOWA COUNTY FARM LOAN CONTACT INFO - CALL FOR AN APPOINTMENT
Telephone 719-336-3437 (ext2) Mary Rhoades, mary.rhoades@co.usda.gov
SERVICE CENTER OFFICE HOURS:
Monday through Friday - 8:00 a.m. to 4:30 p.m. Friday, by appointment only.
FSA INFORMATION
For information on programs visit our website located at www.fsa.usda.gov or like us on Facebook, or follow us on Twitter.