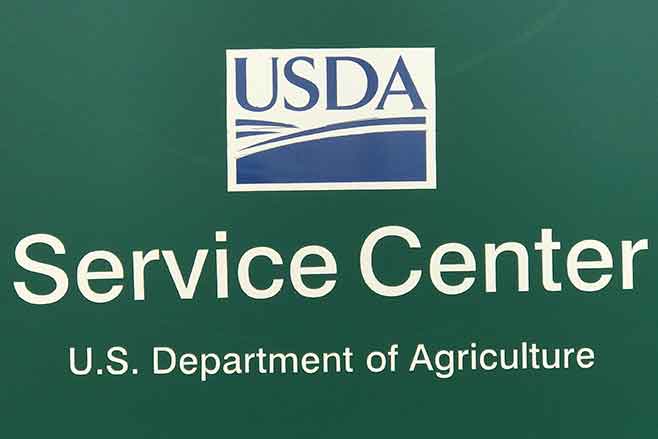 Published
Tuesday, August 13, 2019
IMPORTANT DATES TO REMEMBER:
Farm Loan personnel in Eads Office - 2ndTuesday every month
COC Meeting - August 14 - 9:00 a.m.
CRP Routine Haying & Grazing - 2ndSeason begins July 16.
Marketing Assistance Loans Available - $2.80 loan rate - wheat
2019 MFP - all and schedule your appointment!
Disclaimer: Information in this UPDATE is pertinent to Kiowa County FSA only. Producers reading this and that do not have FSA interest in Kiowa County are advised to contact their local FSA Office.
DAMAGING WEATHER
This past week areas of the county received beneficial moisture, while others received destructive winds and hail. South of Towner experienced straight-line winds that destroyed a mobile home, damage to a hog farm and crop damage. Cheyenne Wells and Arapahoe had quite the week with lots of property and crop damage.
MFP DETAILS
MFP program is broken into three commodity categories.
Non-specialty - wheat, barley, oats, grain sorghum, sorghum forage, sunflowers etc.
Specialty - variety of different nuts, sweet cherries, grapes
Livestock - dairy and hogs
When producers are reading information concerning the MFP program it's important to know that crops grown here locally are considered non-specialty crops.
The MFP payment is:
available to persons and legal entities who had an ownership interest in 1 or more of the designated eligible commodities
not subject to sequestration.
MFP payments for 2019 will be provided in up to 3 payments.
For livestock and specialty crops, the first payment will be 50 percent of the total calculated payment.
For non-specialty crops, the first payment will be determined as follows:
NOTE:Kiowa counties payment rate is $26.00 per acre.
50 percent of the total calculated payment, if the payment rate is greater than $30 per acre
$15 per acre, if the payment rate is $30 per acre or less. Kiowa County producers will receive $15.00 upon approval of the MFP application and if eligibility requirements have been met. The balance of the $26.00 could potentially be issued as described below.
If CCC determines any other payments are to be disbursed, then they will be disbursed as follows:
if a second payment is warranted, it will be up to 75 percent of the total calculated payment less the amount received in the first payment and the second payment period will begin in November 2019.
if a final payment is warranted, it will be for the remaining amount of the total calculated payment, unless otherwise adjusted by CCC, and the last payment period will begin in January 2020.
FAILED ACREAGE CREDIT
Farm Service Agency (FSA) reminds producers to report failed acreage. Failed acreage is acreage that was timely planted with the intent to harvest, but because of disaster related conditions, the crop failed before it could be brought to harvest.
It is important to report failed acreage to establish or retain FSA program eligibility for certain programs. A CCC-576, Notice of Loss, form should be filed by the producer once it is determined crop acreage has failed. Producers who are requesting failed acreage credit must prove to COC's satisfaction that:
The crop was planted with an intent to harvest using farming practices consistent for the crop and area
The acreage failed because of disaster-related conditions
For the Notice of Loss, to be approved by COC, the acreage must have been reported as failed acreage before the disposition of the crop. * See NOTE below for RMA insured crops. Also, the acreage must have been planted under normal conditions but failed as a result of a natural disaster, not a management decision. Once the acreage has been reported as failed, it cannot be revised or withdrawn.
NOTE: Crops insured by Federal Crop Insurance through an insurance agent can be destroyed once producers have completed all paperwork required by the crop adjuster and the insurance agent. FSA will require a copy of the crop appraisal before approving the request for failed acreage.
For losses on crops covered by the NoninsuredCrop Disaster Assistance Program (NAP), producers must file a Notice of Losswithin 15 days of the occurrence of the disaster or when losses become apparent. This is required on all NAP crops, including grass.
NAP producers of hand-harvested crops must notify FSA of damage or loss through the administrative County Office within 72 hours of the date of damage or loss first becomes apparent. This notification can be provided by filing a Notice of Loss, or via email, fax or phone. Producers who notify the County Office by any method other than by filing the Notice of Lossare still required to file a CCC-576, Notice of Loss, within the required 15 calendar days.
Reporting any failed acreage timely can determine insurability of the next crop planted on the same acreage. Destroying acreage without consent of a loss adjuster can lead to a loss of crop insurance indemnity benefits.