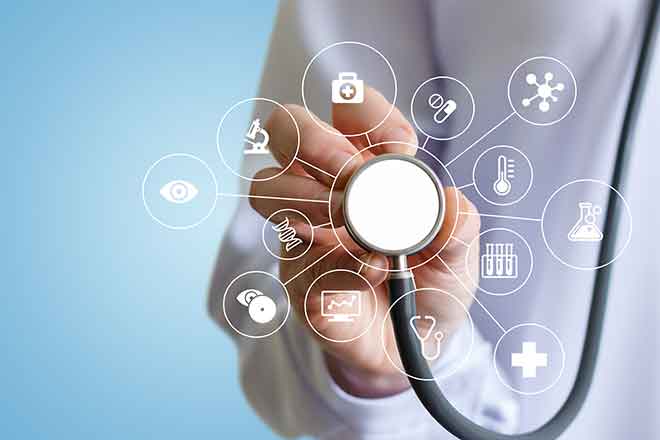 Published
Thursday, June 20, 2019
RECORD OF PROCEEDINGS KCHD BOARD MEETING - April 23, 2019
The Kiowa County Hospital District and County Board met in regular session on April 23, 2019 at 6:32 p.m. at the Bransgrove Building Meeting Room.
District Board members present were: Mary Eikner, Cathryn Anderson, Sylvia Shields, Dennis Pearson and Priscilla Waggoner.
County Board members present were: Ken Flory, Whitney Barnett, Kevin Davis and Craig Kerfoot. Absent: John Negley (called).
Others present: Shannon Dixon, Char Korrell, Ellen Lane and Beth Spady.
CALL TO ORDER
The meeting was called to order by Priscilla Waggoner, Chairman of the Board at 6:32 pm.
COUNTY VOTING MEMBER SELECTION
Craig Kerfoot, Kevin Davis and Whitney Barnett.
APPROVAL OF MINUTES
A motion was made by Craig Kerfoot to approve the March 26, 2019 minutes as presented. Motion seconded by Whitney Barnett. All aye.
APPROVAL OF AGENDA
A motion was made by Sylvia Shields to approve the agenda as presented. Motion seconded by Mary Eikner. All aye.
PUBLIC COMMENT
No one was present for public comment.
CREDENTIALING
Dr. Timothy Hsu was approved for temporary privileges by Med Staff. A motion was made by Sylvia Shields to approve all credentialing as presented above and seconded by Whitney Barnett. All aye.
POLICIES & PROCEDURES
The Infection Control policies were discussed with the Board. All references to facilities have been changed to maintenance. The policies addressing Construction Renovation and National Health Care Safety reporting requirements have been revised to reflect our current practices. The Emergency Preparedness plan had a few grammar errors which have been corrected.
All policies were reviewed by the Policy Committee and approved by Med Staff. A motion was made by Sylvia Shields to approve all policies as presented and seconded by Craig Kerfoot. All aye.
STANDING REPORTS
KCHD will celebrate Hospital Week starting Monday, May 13th through Friday, May 17th
There are several activities planned throughout the week. Everyone is encouraged to attend the Barbeque to be held on Friday, May 17that 5:00 pm.
The Board was updated on staffing changes that will impact the clinic and radiology department.
The March financials were reviewed and showed a profit for the month. In March, days cash on hand was 104, days in AR was 97, operating margin was 19%.
We received our most recent cost report settlement in March. We expect to utilize our locums more in the months to come so we anticipate an increase in expenses.
Staff have successfully input the budget information into the new accounting system so the
financials will have a slightly different appearance. The Board will receive both formats so a
decision can be made on which we will use going forward.
KCHD will be celebrating Nurse's Day on May 8that the Annex building.
Protocols on skin tears, urinary tract infections, and constipation have been developed and
approved by Med Staff and our Infection Control Committee. Staff will receive training in the next few weeks pertaining to these new protocols.
Dawn Back has received certification in wound care and will be our primary contact for
consultation related to wounds. This will hopefully reduce frequent changes in wound care
orders and improve our quality of care.
Due to weather concerns, the Eastern Plains Healthcare Consortium moved the meeting to
discuss the possibility of shared staffing from April 12th in Burlington to May 16th in Holyoke.
HOSPITAL QUALITY & SAFETY
The Quality Report Scorecard was reviewed. There were two med errors. There were two falls with no injuries noted. Processes are being reviewed and discussed to determine means to minimize both medication errors and falls.
OLD BUSINESS
Implementation with Avera eCare is ongoing. We anticipate a start date of August 2019.
NEW BUSINESS
The Department of Local Affairs (DOLA) grant has been submitted. KCHD visited with several companies and has opted to utilize Iconergy for the energy audit. KCHD continues to look at other funding opportunities to offset the anticipated expenses. A motion was made by Sylvia Shields to move forward in the DOLA application process with an anticipated match from KCHD of $500,000 to address our HV AC needs. Mary Eikner seconded the motion. All aye.
ADJOURNMENT
The meeting was adjourned at 7:40 pm. Motion by Mary Eikner and seconded by Sylvia
Shields. All aye.
Board Meeting 04.23.19
Respectfully submitted,
Kiowa County Hospital District Board
Sylvia Shields, Secretary-Treasurer