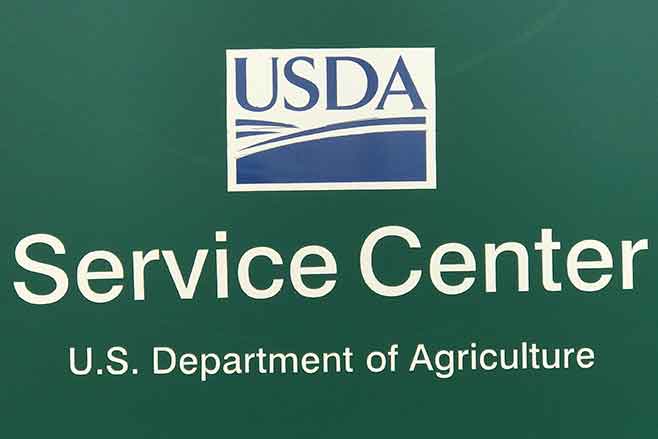 Published
Thursday, June 10, 2021
IMPORTANT DATES TO REMEMBER:
CRP General CRP signup #56 - See information below
Spring Acreage Reporting Deadline - July 15
PRIMARY NESTING SEASON - March 15 - July 15
Disclaimer: Information in this UPDATE is pertinent to Kiowa County FSA only. Producers reading this and that do not have FSA interest in Kiowa County are advised to contact their local FSA Office.
THE USDA SERVICE CENTER HAS A DROP BOX AVAILABLE ON THE EAST SIDE OF THE BUILDING.
CRP SIGNUP UPDATE
FSA Offices received word on Friday, June 4 that CRP participants who submitted an offer for CRP signup 55 or 56 earlier this year will be receiving a letter notifying them the existing offer will be deleted and producers will be required to submit a new offer.
The letter also informs producers that the deadline to submit a new offer will be July 23 for General CRP signup 56 and August 6for Continuous signup 55. However, the letter does NOT state a start date for resuming signup and FSA employees have not been informed of that date either. Right now we ask that you do not call the office to schedule an appointment or ask questions regarding CRP as employees at this point know exactly what you know. Once employees have received training on the changes, CRP software has been updated and USDA announces a date to begin signup, then appointments can be made, and questions answered. Be assured, any information that is received will be sent out via email, the USDA UPDATE and GovDelivery and other news sources. Check your email frequently and listen to all media outlets for updates regarding CRP General Signup #56 and CRP Continuous Signup #55.
FARM SERVICE AGENCY JOB OPENING
Applications are currently being accepted for a permanent Program Technician position. All interest applicants must apply through the USAjobs.gov website. Deadline to apply is Thursday, June 17. The job announcement number is FSACO-11135198-21-CO-CJ for easier access.
If applying online poses a hardship, contact USA jobs at 515-331-8495 well before the closing date for an alternate method. All hardship application packages must be complete and submitted no later than noon ET on the closing date of the announcement to be entered into the system prior to its closing.
For applicants who are not familiar with the application process through USA jobs, be certain to read the entire announcement and give special attention the 'required documents' portion of the announcement.
2021 SPRING ACREAGE REPORTING DEADLINE
REPORTING DEADLINE JULY 15
Producers who have completed planting spring seeded crops and have not reported planted acres to FSA or crop insurance are reminded to file an acreage report before July 15 with either your crop insurance agent or FSA.
Call the office if you would like a copy of your maps sent to you; so that you can complete your portion of the acreage report at your leisure.
The office will require the following information for acreage reporting be marked on the aerial map by the producer.
Crop planted - corn, grain sorghum, millet (proso or common), forage sorghum,
Acreage planted - number of acres planted per field
Plant date of the crop
Intended use of the crop - most common is for grain, graze or forage.
Crop share or cash lease - shares per farm. If cash leased, current cash lease will need to be on file.
The following crops must be reported prior to the July 15 deadline.
Perennial forage
Corn
Grain Sorghum including Dual Purpose Sorghum
Sunflowers
Millet
Sorghum forage feed
CRP
The majority of all FSA programs require an accurate acreage report be filed to determine eligibility. Late-filed acreage reports will be assessed a $46.00 measurement service fee per farm.