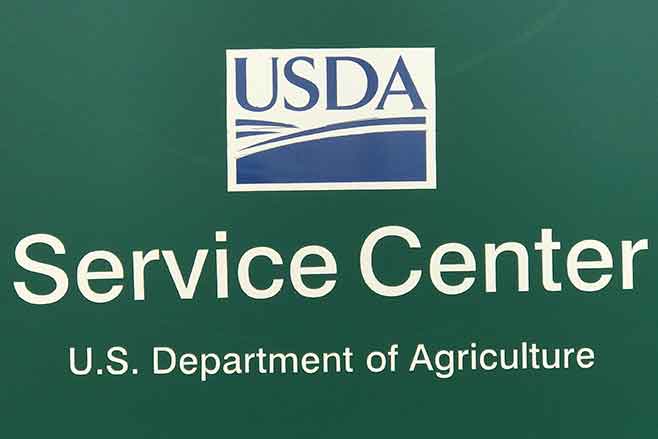 Published
Tuesday, June 25, 2019
IMPORTANT DATES TO REMEMBER:
USDA SERVICE CENTER CLOSED - THURSDAY, JULY 4
2019 SPRING CROP CERTIFICATION DEADLINE - JULY 15 - call and schedule your appointment!
COUNTY COMMITTEE NOMINATIONS - LAA 3 (west end) - August 1stdeadline.
OPERATORS: Visit the office to sign the CCC-633EZ LDP form for 2019 crops.
FSA Farm Loan personnel in Eads Office - June 11
COC Meeting - TBD
CRP Primary Nesting Season March 15 - July 15.
Disclaimer: Information in this UPDATE is pertinent to Kiowa County FSA only. Producers reading this and that do not have FSA interest in Kiowa County are advised to contact their local FSA Office.
SPRING CERTIFICATION - REPORTING DEADLINE JULY 15
Producers who have finished planting springs crops for 2019 harvest, please call and schedule an appointmentto complete your certification. We ask that you do not waituntil the deadline of July 15, as the staff has other program areas and trainings to complete and also vacations scheduled.
The office will require the following information for acreage reporting.
Crop planted - corn, grain sorghum, millet (proso or common), forage sorghum,
Acreage planted - number of acres planted per field
Plant date of the crop
Intended use of the crop - most common is for grain, graze or forage.
Crop share or cash lease - shares per farm. If cash leased, current cash lease will need to be on file.
FARM BILL INFORMATION
With any new Farm Bill there is always changes to existing programs and new programs available. To weed through the information visit www.farmers.gov website. On the home page, under Farmers.gov Features; use the right and left arrows to navigate to the "Learn about the 2018 Farm Bill information" and click on "visit the Farm Bill page." On the next page click on "key changes" and there are four different fact and information sites available, including information on FSA, Risk Management Agency (crop insurance) and NRCS programs.
Signup for some new Farm Bill programs has begun, as the Dairy Margin Coverage Program just started; which will not affect any local producers. ARCPLC signup for 2019 and 2020 is slated to begin in August or September. CRP is the hot topic of conversation and tentatively there is a General CRP signup to begin in December 2019 and at that time contracts that expire in September 2020 will be given an opportunity to re-enroll. However, that is about all we know at this time. There has been no National or State training for employees for the ARCPLC, CRP or the NAP programs. The next six to eight months will be an extremely busy time for all FSA offices.