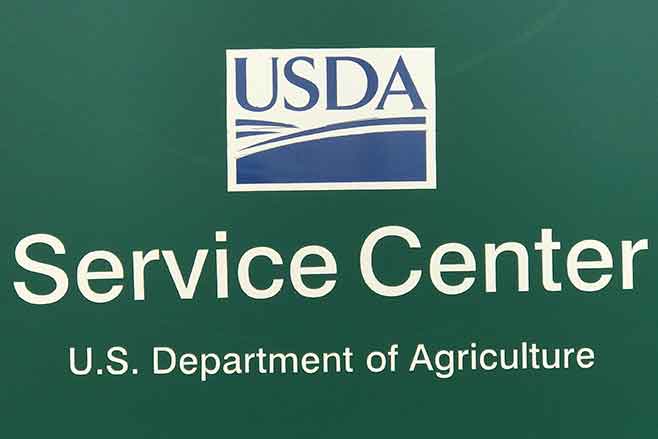 Published
Friday, May 4, 2018
IMPORTANT DATES TO REMEMBER:
PRIMARY NESTING SEASON - March 15th- July 15 - NO CRP Contract Management ALLOWED
FARM LOAN Personnel in Kiowa County Service Center - Tuesday, June 6th
FSA County Committee Meeting - June 12th
CRP Continuous Signup - CRP Grassland OFFERS ONLY. Producers interested are urged to contact FSA Office. NOW!!- File form CCC-633 EZ page 1 with FSA before losing beneficial interest to maintain Loan Deficiency Payment (LDP) eligibility. (To request payments, producers need to submit page 2 of the CCC-633EZ)
2018 ARCPLC Enrollment deadline - August 1, 2018
Disclaimer: Information in this UPDATE is pertinent to Kiowa County FSA only. Producers reading this and that do not have FSA interest in Kiowa County are advised to contact their local FSA Office.
MAY INTEREST RATES
Interest rates for Farm Storage Facility Loan Program for the month of May:
2.500 - 3year term
2.625 - 5 year term
2.750 - 7 year term
2.875 - 10, 12 & 15 year terms
DROUGHT MONITOR
Status quo for SE Colorado on this week's Drought Monitor map. Kiowa County remains in the D2 - Severe drought category. D4- Exceptional drought entered into eastern portion of Costilla, Huerfano, Las Animas and Alamosa counties. Additional details are in this article from KiowaCountyPress.net.
All Colorado counties have entered into their respective normal growing seasons, which is a requirement to trigger Livestock Forage Program (LFP) for producers. With the different drought intensities, I would recommend producers to contact their local FSA Office to determine LFP eligibility.
For Kiowa County producers, the normal growing season began April 15thand the following applies for LFP eligibility:
D2 (severe drought) intensity in any area of the county for at least 8 consecutive weeks during the normal grazing period for the specific type of grazing land or pastureland for the county.
SECRETARIAL DISASTER DESIGNATION
The U.S. Department of Agriculture (USDA) has designated Mesa and Otero counties in Colorado as primary natural disaster areasdue to losses and damages caused by a recent drought. Farmers and ranchers in the following contiguous counties in Colorado also qualify for natural disaster assistance. Those counties are:
| | | | | |
| --- | --- | --- | --- | --- |
| Bent | Delta | Gunnison | Las Animas | Pitkin |
| Crowley | Garfield | Kiowa | Montrose | Pueblo |
Qualified farm operators in the designated areas eligible for the Farm Service Agency's (FSA's) emergency (EM) loans, provided eligibility requirements are met. Farmers in eligible counties have eight months from the date of the declaration of April 12, 2018, to apply for loans to help cover part of their actual losses. FSA will consider each loan application on its own merits, taking into account the extent of losses, security available and repayment ability. FSA has a variety of programs, in addition to the EM loan program, to help eligible farmers recover from the impacts of this disaster.
Other FSA programs that can provide assistance, but do not require a disaster declaration, include: Operating and Farm Ownership Loans; the Emergency Conservation Program; Livestock Forage Disaster Program;Livestock Indemnity Program; Emergency Assistance for Livestock, Honeybees and Farm-Raised Fish Program. Interested farmers may contact their local USDA service centers for further information on eligibility requirements and application procedures for these and other programs. Additional information is also available online at http://disaster.fsa.usda.gov.
The Small Business Administration has a companion declaration to assist non-agriculture businesses in the same counties.
Kiowa County FSA Committee
Destiny Haase - LAA 2 - Central area - Committee Chairperson
Sean Harkness - LAA 1 - East area - Committee Vice-Chairperson
Michael Zimmerman - LAA3 - West area - Committee Regular Member
USDA SERVICE CENTER CONTACT INFORMATION
Telephone 719-438-5851 FSA (Ext 2), NRCS (Ext 3). FSA Fax number: fax2mail 844-332-7501
E-mail individuals firstname.lastname@co.usda.gov (Example firstname.lastname@co.usda.gov, dawna. weirich, charla.ferris, hallie.barlow, marvin.watson, marlin.miller
KIOWA COUNTY FARM LOAN CONTACT INFO - CALL FOR AN APPOINTMENT
Telephone 719-336-3437 (ext2) Mary Rhoades, mary.rhoades@co.usda.gov
SERVICE CENTER OFFICE HOURS:
Monday through Friday - 8:00 a.m. to 4:30 p.m. Friday, by appointment only.
FSA INFORMATION
For information on programs visit our website located at www.fsa.usda.govor like us on Facebook, or follow us on Twitter.