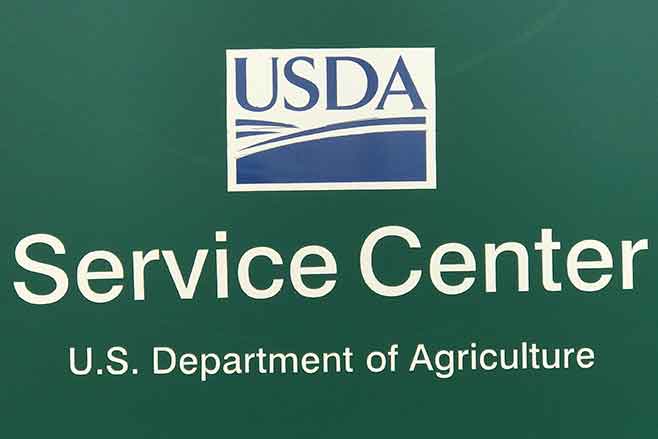 Published
Tuesday, November 2, 2021
IMPORTANT DATES TO REMEMBER:
NOVEMBER 15, 2021 - 2022 Fall acreage certification date.
DECEMBER 1, 2021 - Noninsured Assistance Program (NAP) application for coverage deadline - native grass
DECEMBER 6, 2021 - DEADLINE TO RETURN COUNTY COMMITTEE BALLOT
JANUARY 30, 2022 - 2021 LIVESTOCK FORAGE PROGRAM - January 31, signup deadline.
Disclaimer: Information in this UPDATE is pertinent to Kiowa County FSA only. Producers reading this and that do not have FSA interest in Kiowa County are advised to contact their local FSA Office.
THE USDA SERVICE CENTER HAS A DROP BOX AVAILABLE ON THE EAST SIDE OF THE BUILDING.
COVID-19 UPDATE - The USDA Service Center received instructions last week that all customers visiting any Service Center will be required to wear a mask, regardless of vaccination status.
County Committee Elections
The 2021 Farm Service Agency County Committee Elections will begin on Nov. 1, 2021, when ballots are mailed to eligible voters. The deadline to return ballots to local FSA offices, or to be postmarked, is Dec. 6, 2021.
County committee members are an important component of the operations of FSA and provide a link between the agricultural community and USDA. Farmers and ranchers elected to county committees help deliver FSA programs at the local level, applying their knowledge and judgment to make decisions on commodity price support programs; conservation programs; incentive indemnity and disaster programs for some commodities; emergency programs and eligibility. FSA committees operate within official regulations designed to carry out federal laws.
To be an eligible voter, farmers and ranchers must participate or cooperate in an FSA program. A person who is not of legal voting age but supervises and conducts the farming operations of an entire farm, may also be eligible to vote. A cooperating producer is someone who has provided information about their farming or ranching operation(s) but may not have applied or received FSA program benefits.
Eligible voters in local administrative area 2, who do not receive a ballot can obtain one from their local USDA Service Center.
Newly elected committee members will take office Jan. 1, 2022.
The candidate in this year's election for Kiowa County is:
This will be Duff's third three-year term. She farms with her family, and they raise wheat, corn, milo, millet, feed and have a cow/calf operation.
More information on county committees, such as the new 2021 fact sheet, can be found on the FSA website at fsa.usda.gov/elections or at a local USDA Service Center.
NRCS Accepting Applications for Conservation Programs for 2022
Do you have resource concerns on your land? NRCS conservation programs, such as the Environmental Quality Incentives Program (EQIP), Conservation Stewardship Program (CSP), Agricultural Conservation Easement Program (ACEP) and Agricultural Management Assistance (AMA), can help. While NRCS accepts program application year-round, you should apply by your state's program-specific ranking dates to be considered in this funding cycle.
Contact your local NRCS office for more information.