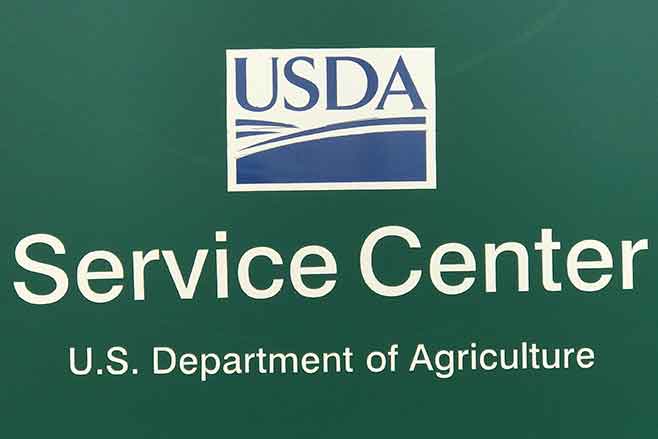 Published
Tuesday, October 1, 2019
IMPORTANT DATES TO REMEMBER:
USDA Service Center Closed- October 14 - Observance of Columbus Day
Farm Loan personnel in Eads Office - 2nd Tuesday every month
COC Meeting - TBA
2019 MFP - Call and schedule your appointment!
2019 & 2020 - ARCPLC signup - Begins October 1st
2020 Acreage Reporting Deadline - Wheat, perennial grasses and alfalfa - November 15, 2019
Disclaimer: Information in this UPDATE is pertinent to Kiowa County FSA only. Producers reading this and that do not have FSA interest in Kiowa County are advised to contact their local FSA Office.
2020 FALL ACREAGE REPORT
Producers who have completed wheat drilling are urged to contact the FSA office and schedule and appointment to complete the 2020 FSA-578 acreage report. Producers are going to get busy with fall harvest, therefore we urge producers to get the acreage reporting complete before the deadline of November 15th. The local FSA staff is very busy with other programs and some employees have vacation time to use before the end of the calendar year. So, pick up your phone and make your appointment today. Remember when visiting the office to have all the information to complete an accurate acreage report, this means plant dates, intended use of the planted crop, and crop shares.
Producers who have expired cash leases will need to supply the office with current leases prior to FSA accepting the acreage report on those particular farms. Make sure your cash leases are current.
CRP MEETING
Probably the number one question FSA employees hear from producers is regarding the future of the CRP program. FSA employees haven't received training on the 2018 Farm Bill concerning CRP. Training is scheduled for late October/early November.
There has been a producer meeting scheduled in Las Animas on Wednesday, November 13th (see information below). Due to the high number of anticipated attendees to this meeting, an RSVP is required. If a high number of RSVP's are received the organizers will need to find another venue; therefore, an RSVP is REQUIRED.
CRP producer meeting
Producer meeting on the 2018 Farm Bill CRP (Conservation Resource Program) additions/changes. The meeting is scheduled for Wednesday, November 13 from 1-3 pm at the USDA Service Center Office, 760 Bent Avenue, Las Animas.
Please RSVP to: Cathy at 719-543-1324.
Speakers:
Clarice Navarro-Ratzlaff, Executive Director, FSA (Farm Service Agency)
Cindy Vukasin, CRP Director, FSA
Clint Evans, State Conservationist, USDA
Gene Backhaus, NRCS State Resource Conservationist
Presentations will be made from 1:00 - 2:15 pm with a question and answer period from 2:15 - 3:00 pm.
For more information, contact Cathy Garcia at 719-543-1324.
ARC-PLC PRODUCER MEETINGS
Colorado State University (CSU) and Farm Service Agency (FSA) will be conducting trainings throughout Colorado on the following topics:
What is ARC-PLC
How does ARC-PLC impact your farming future
What are the deadlines for enrollments and elections
How to use the online tools for making your decision
Speakers conducting the meetings will be - CSU's Agricultural and Business Management Economists and USDA - FSA State Office employees. Sites for the meetings are as follows.
County

Date

Time

Location-Address

Lincoln

October 11

1 p.m. - 4 p.m.

Limon Community Building
477 D Ave, Limon, CO 80828

Kit Carson

October 15

1 p.m. - 4 p.m.

Farm Credit Building
549 S Lincoln St., Burlington, CO 80807

Prowers

November 8

10 a.m. - 1 p.m.

Lamar Community College (Bowman Room 139)
2401 S Main St., Lamar CO 81052

Otero

November 8

3 p.m. - 6 p.m.

Otero County Fairgrounds (Event Center)
105 N Main St., Rocky Ford, CO 81067
The above list is only for areas surrounding Kiowa County, for a complete listing visit your local FSA Office.