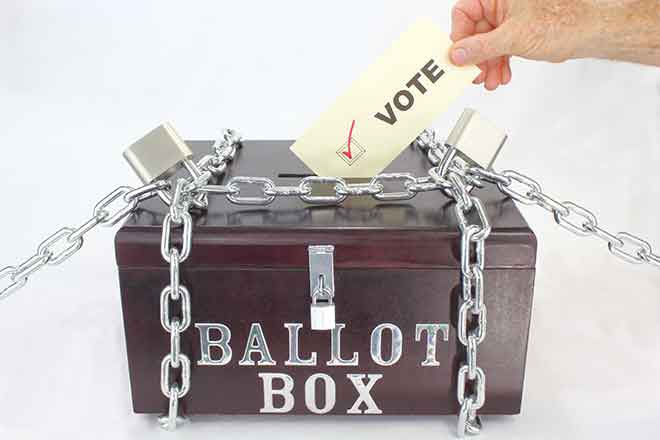 Published
Friday, December 24, 2021
Merrilee Gasser | The Center Square contributor
(The Center Square) - Utah Governor Spencer Cox said he is not worried about the state Legislature's recently ordered audit of Utah's elections system.
A 2019 audit examined the voter registration process and systems, and the audit "came back with a clean bill of health," Cox said recently.
The governor said he doesn't expect this one to be any different.
"We've been recognized widely for having a great voting system that allows registered voters to vote, makes it easier for people to cast their vote, and works to prevent people who shouldn't be voting from voting," Cox said.
Several changes already have been proposed by Lt. Gov. Deidre Henderson to improve security in the elections process, he said.
"We're not afraid at all of auditing our systems," Cox said.
House Majority Leader Mike Schultz requested the audit earlier this month "to assess the integrity and accuracy of voter rolls, the legitimacy and security of submitted ballots, and the systems and processes within election offices," according to a statement he released at the time.
Some have said they are concerned an audit would dampen voter confidence, but Cox disagreed.
"I'm not worried that it's going to decrease confidence in our voting," Cox said. "In fact, I think it will do just the opposite for those who are really interested in the truth."
The audit will not focus on the 2020 election, but rather on Utah's election system in general. The governor said he believes some won't be happy no matter what result the audit turns out.
"All they are interested in is to lower the trust in the system so they can make it harder for people to vote," Cox said. "That's something I'm not interested in, and I don't think any audit will satisfy that small subset of people."
Schultz said audits are routine and would help provide insight, direction and security.
"I believe it is important to provide assurance to Utahns that our election systems and processes continue to be well-secured, fair, and above reproach," Shultz said. "Why would we not want to assess what works well and what could be done better in our election systems?"