Image
Utah suing Biden administration over management of national monument
(The Center Square) - Utah state officials have filed a lawsuit against the Biden administration over the management of the Bears Ears and Grand Staircase-Escalante National Monuments.
The Biden administration announced in 2021 the federal government would manage the two monuments, which comprise more than 3.23 million acres. The Bureau of Land Management and the U.S. Forest Service in June announced they had reached a deal with area tribes to co-manage the Bears Ears monument. 
Image
The lawsuit was filed Wednesday by Utah Attorney General Sean Reyes, and plaintiffs include Gov. Spencer Cox, Lt. Gov. Deidre Henderson, the Utah congressional administration and other officials. They called the action a "federal overreach" and violated the Antiquities Act of 1906.
"The vast size of the expanded Bears Ears and Grand Staircase-Escalante National Monuments draws unmanageable visitation levels to these lands without providing any of the tools necessary to adequately conserve and protect these resources," they said in a statement. "A congressional solution would be the more effective path for the conservation and management of Utah lands. This would include collaboration from state and federal agencies, tribal nations, local governments, citizens, the legislature, and Utah's congressional delegation. A congressional solution could better guard the area's resources by ensuring tribal access to sacred sites, providing federal agencies with the management tools and funding they need, channeling visitation into appropriate protected locations, and giving local communities the funding and flexibility they need to thrive economically."
Image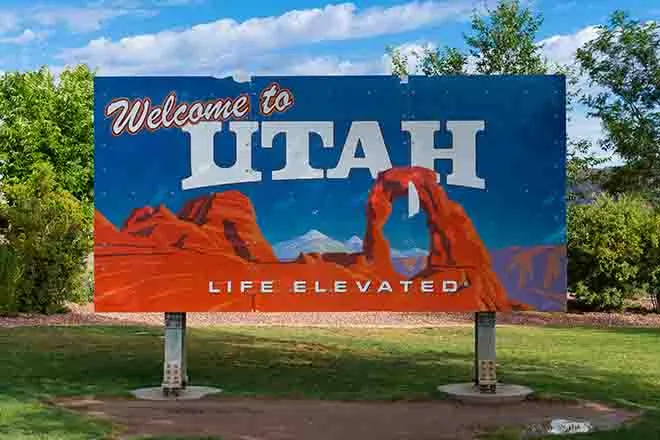 The plaintiffs are asking for an injunction to stop the Biden administration's order from being enforced. 
Jennifer Rokala, executive director of the Center for Western Priorities, said the state made a "poor decision" in filing a lawsuit. The organization identifies itself as a nonpartisan conservation and advocacy organization.
"Not only do the people of Utah support the protection of these impressive and significant landscapes, the legal case against the monuments is thin," Rokala said in a statement. "By filing a lawsuit against the federal government over these monuments, the State of Utah is wasting taxpayer money trying to undermine something that is evident to anyone who spends time in these remarkable landscapes—that Bears Ears and Grand Staircase deserve protection."