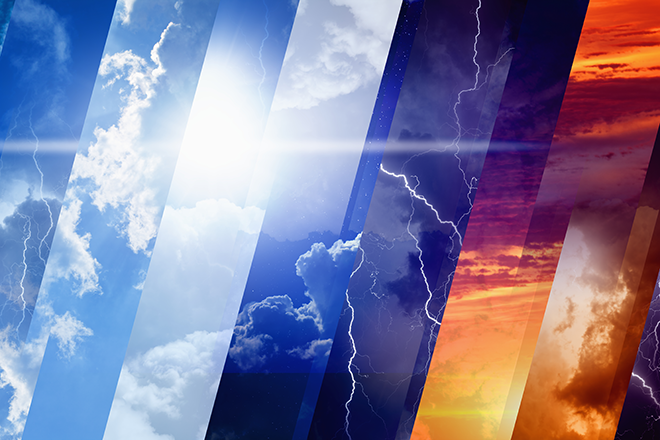 Published
Saturday, March 18, 2017
By Chris Sorensen
While the average March is Colorado's snowiest month, this year feels more like early spring, with temperatures in the 80s this weekend and the potential to break records for this time of year.
Saturday starts off sunny, with a high around 80 in southern Colorado and an overnight low near 40.
Sunny skies return Sunday as the high reaches the upper 80s, falling back to the upper 30s at night. A Fire Weather Watch is in effect starting late Sunday morning for south central counties including Las Animas, Bent, Otero, Crowley, El Paso, Teller, Fremont, Huerfano and Pueblo. The warned area can expect west winds in the ten to 20 mile-per-hour range, with gusts to 35 mph, along with very low humidity.
Monday's high falls back to the upper 70s as a cold front passes south across the area in the morning and stalls. Temperatures drop into the 30s again at night.
The cold front begins to push west Tuesday, keeping high temperatures at a more seasonable low 60s, falling to near the freezing mark at night.
For the remainder of the week, questions remain as forecast models lack consistency. Precipitation, in the form of rain or snow, is possible, but confidence remains low. Check back for updates.
KiowaCountyPress.net now offers a free forecast update emailed to you each morning around 6:00 a.m. To begin receiving forecast updates, send an email to kiowacountypressweather+subscribe@googlegroups.com for quick signup process. Then, just reply to the message sent back to you to confirm your email address, and you're done! You'll start receiving the weather forecast the next morning. There's no cost, and you can unsubscribe any time.