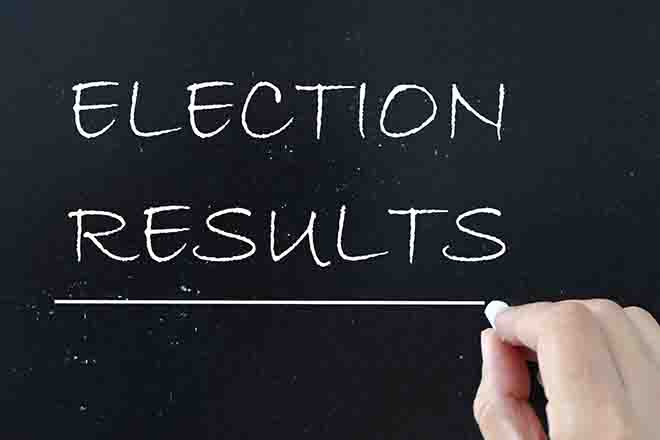 Published
Wednesday, December 7, 2022
(The Center Square) -- Incumbent U.S. Sen. Raphael Warnock thwarted a challenge from Republican Herschel Walker in a nationally watched race that gives Democrats outright control of the upper chamber of Congress.
The Associated Press and other media outlets called the race at about 10:30 p.m. Tuesday.
In last month's general election, Warnock, the senior pastor of Atlanta's historic Ebenezer Baptist Church, edged out Walker, a legendary University of Georgia running back and political newcomer. However, both candidates fell short of the more than 50 percent of the vote needed to avoid Tuesday's runoff.
Warnock, elected to the post in January 2021, returns for a full six-year term after picking up 50.650.6 percent of the vote to Walker's 49.4 percent. More than 3.3 million Georgians cast ballots in the runoff.
Walker kept it close for much of the night and even pulled ahead with more than 90 percent of precincts reporting. However, Warnock racked up huge margins of victory in Democratic strongholds of Clarke, DeKalb, and Fulton counties.
Tuesday's election transpired against the backdrop of voter access and criticism of Senate Bill 202, the Election Integrity Act, a bill that changed Georgia's voting law. More than a quarter of Georgia's "active" voters -- more than 1.8 million Georgians -- cast ballots early for Tuesday's election, which state officials said proved the success of changes to the state's law.
More than 3.9 million Georgians cast ballots in last month's election. That's down from two years ago when Warnock defeated Republican Kelly Loeffler to win his seat -- more than 4.9 million Georgians cast ballots in the general election, and nearly 4.5 million voted in a runoff.
Both Warnock and Walker took public image hits in the campaign. Reports indicated Walker paid for abortions and that an apartment building owned by Warnock's church tried to evict tenants behind on their rent.
With the Georgia race in the books, Democrats hold a 51-49 margin in the U.S. Senate.