Image
Oklahoma bank cited by DOJ for discrimination
(The Center Square) - American Bank of Oklahoma will offer $1.15 million in credit opportunities to a Tulsa neighborhood as part of a settlement with the U.S. Department of Justice.
The bank discriminated against the neighborhood, which was the site of the Tulsa Race Massacre, the DOJ said in a news release. The incidents occurred between 2017 and 2021.
The complaint also alleged that bank employees, including executives and loan officers, sent and received emails with racial slurs.
Image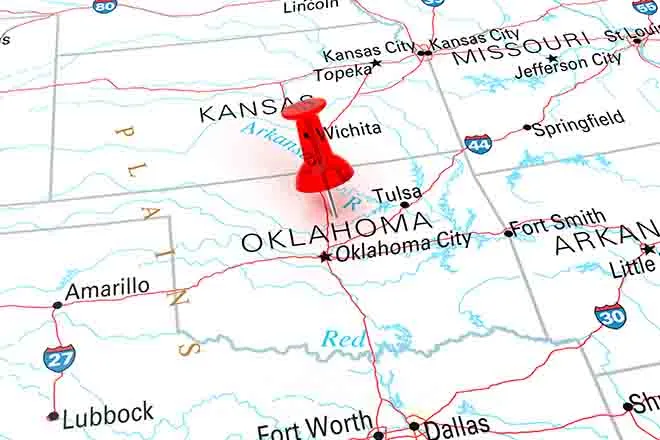 "American Bank of Oklahoma engaged in the illegal practice of redlining and failed to serve the diverse members of our Tulsa community as they attempted to purchase homes," said U.S. Attorney Clinton Johnson for the Northern District of Oklahoma. "These practices are often hard to identify and prosecute and I want to thank the Department of Justice's Civil Rights Division for taking measures to correct these abhorrent business practices."
The bank denied the allegations, but officials said they agreed to the settlement to avoid costs and protracted litigation.
"As Oklahomans, we carry a profound sense of sorrow for the tragic events of the Tulsa Race Massacre over a century ago," bank officials said in a news release. "It is with deep concern that we note the Justice Department's decision to reference this distressing historical event in its complaint against our bank, established a mere 25 years ago. ABOK stands as a small community bank, with $383 million in assets and constrained resources, endeavoring to maintain competitiveness within the City of Tulsa."
Image
In addition to the credit opportunities, the settlement requires the bank to invest a minimum of $950,000 into a loan subsidy fund for majority Black and Hispanic neighborhoods, spend $100,000 for outreach and consumer education and an additional $100,000 to develop community partnerships to increase access to residential mortgage credit, the DOJ said. Two of the bank's mortgage officers should serve majority Black and Hispanic neighborhoods, according to the settlement.
"This agreement will help expand investment in Black communities and communities of color in Tulsa and increase opportunities for homeownership and financial stability. Remedial provisions in the agreement will open up opportunities for building generational wealth while focusing on neighborhoods that bear the scars of the Tulsa Race Massacre," said Assistant Attorney General Kristen Clarke of the Justice Department's Civil Rights Division.