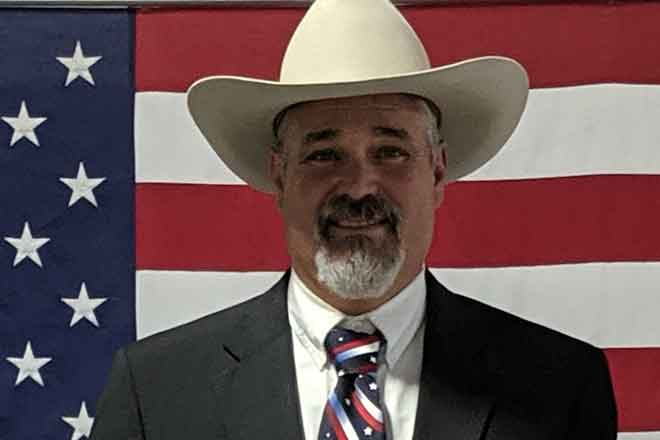 Published
Friday, January 17, 2020
Earlier this month, Richard Holtorf, a Republican farmer, rancher, feedlot manager, and Army veteran of Washington County, was sworn in as the new Colorado State Representative for House District 64. The ceremony took place in the House Chamber at the Colorado State Capitol. Colorado Speaker of the House, Representative KC Becker, presided over the ceremony and administered the oath of office, officially welcoming Richard Holtorf as one of the 65 members of the Colorado House of Representatives.
Shortly after being sworn in, Representative Holtorf said a few words to those in attendance. He thanked God for the opportunity to serve and acknowledged the "big boots" that he has to fill in following the late Representative Kimmi Lewis, whose recent, tragic passing left the District 64 seat vacant. Holtorf spoke of his admiration for Lewis and the person she was.
Holtorf was joined for the special event by almost all of his family members, along with some special guests. These included Richard's wife Mary, his 84-year-old mother, his two brothers, four of his daughters and their boyfriends and friends, and his two nieces and nephew, as well as his campaign manager and campaign manager's mother.
At the conclusion of Representative Holtorf's remarks following the swearing in, he proudly stated that he wants to "...be a positive, productive member of this body, and I also want to bring a spirit of partnership, cooperation, and reconciliation, because we need more of that in this country and more of that in this state for the good of all of our citizens."
Holtorf represents the largest House District in Colorado in terms of land mass, including the nine counties of Baca, Bent, Crowley, Elbert, Kiowa, Las Animas, Lincoln, Prowers, and Washington. He continuously speaks of his eagerness to visit each of these counties to hear from constituents about their needs so that he can help ensure that eastern and southern Colorado and their rural values are heard and protected in the Colorado legislature. Since Representative Holtorf is taking office halfway through the term vacated by the death of Lewis, he will fulfill the remainder of the term and will run for re-election this year.